In college, advertising and visual communication were my favourite subjects. Our teacher, Ms. Milinda Natu introduced us to different artists and art movements each week and we would then create an advertisement based on the concept of visual design we had learnt. Memories of that came rushing back as I drooled over these super-creative museum advertisements, and thats when I knew I had to share them with you all.
Have a look at how Museums advertisements from around the world that draw visitors & fans based on intelligent strategy and outreach.
San Francisco MoMA Museum : Clyfford Still Collection
Back in 2011, when QR codes were the new trend, this Museum campaign fuelled public and digital engagement with its collection. Who doesn't love contests – especially those which involve trips!
Definitely worth experimenting with.
Agency: Cactus, 2011
Denver Museum of Nature & Science, US
I completely loved this campaign for how it gave out information without being very #DidYouKnow about it. Clever, subtle and simply brilliant. The other two in this campaign series read like:
Most 9-year old boys play war games. Few wind up conquering half the known world" – This copy instantly touches a chord with parents of children (and maybe even the children themselves)! When you know you can look forward to unveiling childhood stories and games of one of the most famous conquerors, you're bound to be a little intrigued!
Another copy in the campaign reads (and this is my favourite),  " 16 million men bear his DNA; which begs the question: When did he find time to build the world's largest empire? "
Now either you didn't know that fact about Genghis Khan, or if you did, you were probably thinking of this question. In both cases, you connected with the advertisement.
Agency: Carmichael Lynch, September 2009.
Museum of Natural History, Stuttgart (Germany)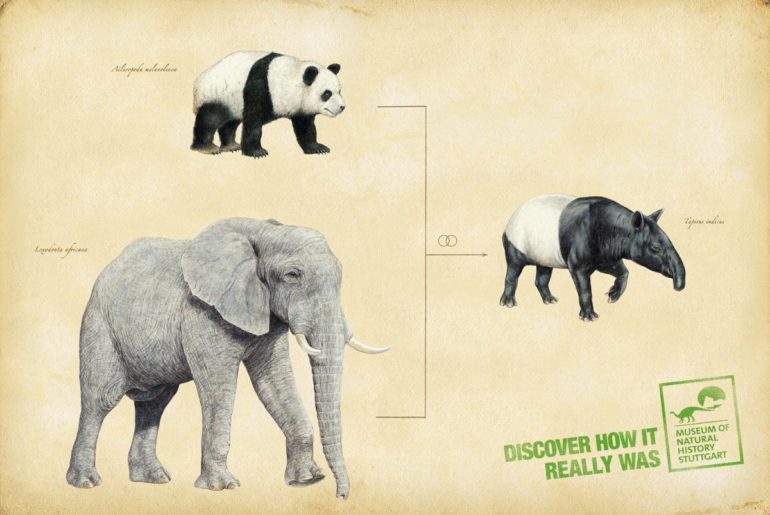 The one lesson to learn from this advertisement is that of simplicity and the power of minimalism. And so, keeping with the spirit of the ad, I will not spoil it by explaining.
Agency: Scholz & Friends, 2007
National Army Museum, Chelsea (Britain)
I love the copy for two reasons : for attempting to talk in the casual language people use and understand; and for keeping it humorous throughout the campaign.  Here's another from the series that uses trivia based on famous brands like Vivienne Westwood and Burberry to trigger curiosity:
Science Museum, London
This is only one advertisement out of a campaign which was meant to drive families to the museum. What this advertisement achieves wonderfully is this message " what you would notice in everyday things around you, after a visit to the Museum". Apart from that, the fonts, colours and copy scream out four words : kids, interesting, learning, fun. Mission Accomplished, I would say. Here's a glimpse into the other ads in the series:
Agency: Carter Wong Design
The Field Museum, Chicago (United States)
This advertisement series was created for an exhibition by the Field Museum which explored the cultural significance of Cocoa in ancient Mayan tradition, its implications on their birth and rebirth beliefs.
Why I love this ad was because it did not give out any information and yet, got me so curious, that I googled information on this exhibition and ended up reading for an hour before coming back to write this post. This is a brilliant advertisement for one more reason : the agency lives up to the Field Museum's brand value and tag line : Always be Discovering
I feel that to keep up with the 21st century learning trends, museums must prod and poke the visitors to find information on their own. Check out the second one in the series and you'll know what I mean.
Agency: DDB
European Night of Museums , France
Copy: Saturday, May 16, your favorite paintings won't sleep either.
This campaign was called Dark Circles and rightly so, because if you went hopping across all these amazing museums in France, chances are that you'd end up looking like one of these art pieces:
#FunThingToDo : Try imagining how the ads would look if the Ministry of Culture initiated a campaign like this. 😉
On another note, I love the cheeky, endearing way art works have been used in this campaign.
Apartheid Museum, South Africa
The copy reads: On the 9th of August 1956, 20,000 women of all races marched on the Union Buildings in Pretoria to protest the proposed amendements to the Urban Areas Act, commonly known as the Pass Laws of 1950 (legislation that required 'non-whites' to carry a document known as the Dom Pas which would allow them to move around, or live in 'White South Africa'). The women stood together, arms raised in the air in the clenched fist of the Congress Salute and sang 'You strike a woman, you strike a rock'. It is remembered as one of the major milestones in the struggle against the apartheid regime and the date is now commemorated as Women's Day.
The only word I have for this advertisement, is : "Powerful".  Taking on the famous Rock-Paper-Scissors game, where Paper usually wins over rock, this advertisement drives home the point by inverting the rule of game. Pure gold.
Agency: TBWA\Hunt\Lascaris, Cape Town
Museu de Arte de Sao Paulo (MASP), Brazil
MASP the Museum should probably also be known for its great advertisements. Each one is a gem, and my last two focus on this museum for obvious reasons.
The 64th Birthday Celebration Campaign in 2011. Tell me if they don't crack you up!
The credit goes to their agency, DDB Brazil. Here are two more:
And this brings me to my most favourite campaign from the MASP Museum. In 2010, it won the Cannes Lion.
The copy reads:
"I saw the failure of a genius. I saw the final years of Vincent Van Gogh. I saw Frenchmen underestimating me. I saw a master die in poverty. I saw a remorseful Europe. I saw millionaires shouting my name at auctions. I saw a new home. I saw adults teaching, I saw children learn. I saw a young building become Brazil's most visited museum. But, having seen all this, there's one thing I haven't seen yet: you. Come. I wish to see you."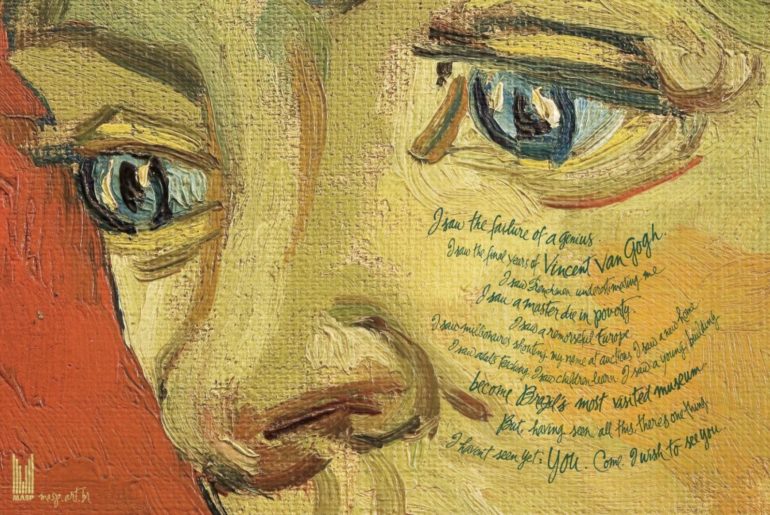 This advertisement speaks to "Me". It is so personal, so deep that I want to visit NOW! (But all I can do is add it to the bucket list).
This insightful quality of a copy is maintained throughout the campaign. Here's the second one.
The copy reads: "I saw paint turn into Impressionism. I saw Renoir painting me. I saw the disappointed banker who ordered me. I saw his disregard while throwing me into a dusty room. I saw years go by. I saw Europe finally acknowledge my value. I saw Brazil embrace me. I saw a new home. I saw that same home turn into the country's most visited museum. But, having seen all that, there's one thing I haven't seen yet: you. Come. I wish to see you."
And the third: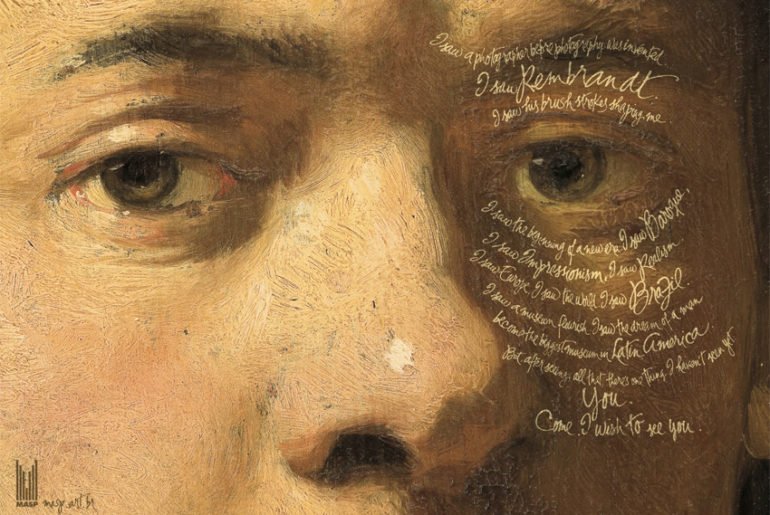 I hope you enjoyed seeing these ads as much as I did, digging them out. I hope that as visitors, we start to find more humour, more emotion at Museums.
The good news for museums is that even if we don't have budgets, we can use channels such as Instagram and Snapchat to communicate effectively with our audiences and look at such advertisements as inspiration!
Until next time, Always be Discovering!
Ps: If you found this post interesting/helpful, please be generous while sharing ?