The biggest Halloween parade in Tokyo takes place in Kawasaki and this year saw around 2,200 people participating. But there was something different this year : a very cool group of people chose "Art History" as their Halloween theme. Ever since, their videos and photos have got the Internet wheeling!
So what does an Art History themed Halloween look like?
To the delight of 12,0000 spectators, "possessed masterworks" walked the parade:
Spotted at the parade, were:
a self portrait by Van Gogh, and Girl with a Pearl earring by Johannes Vermeer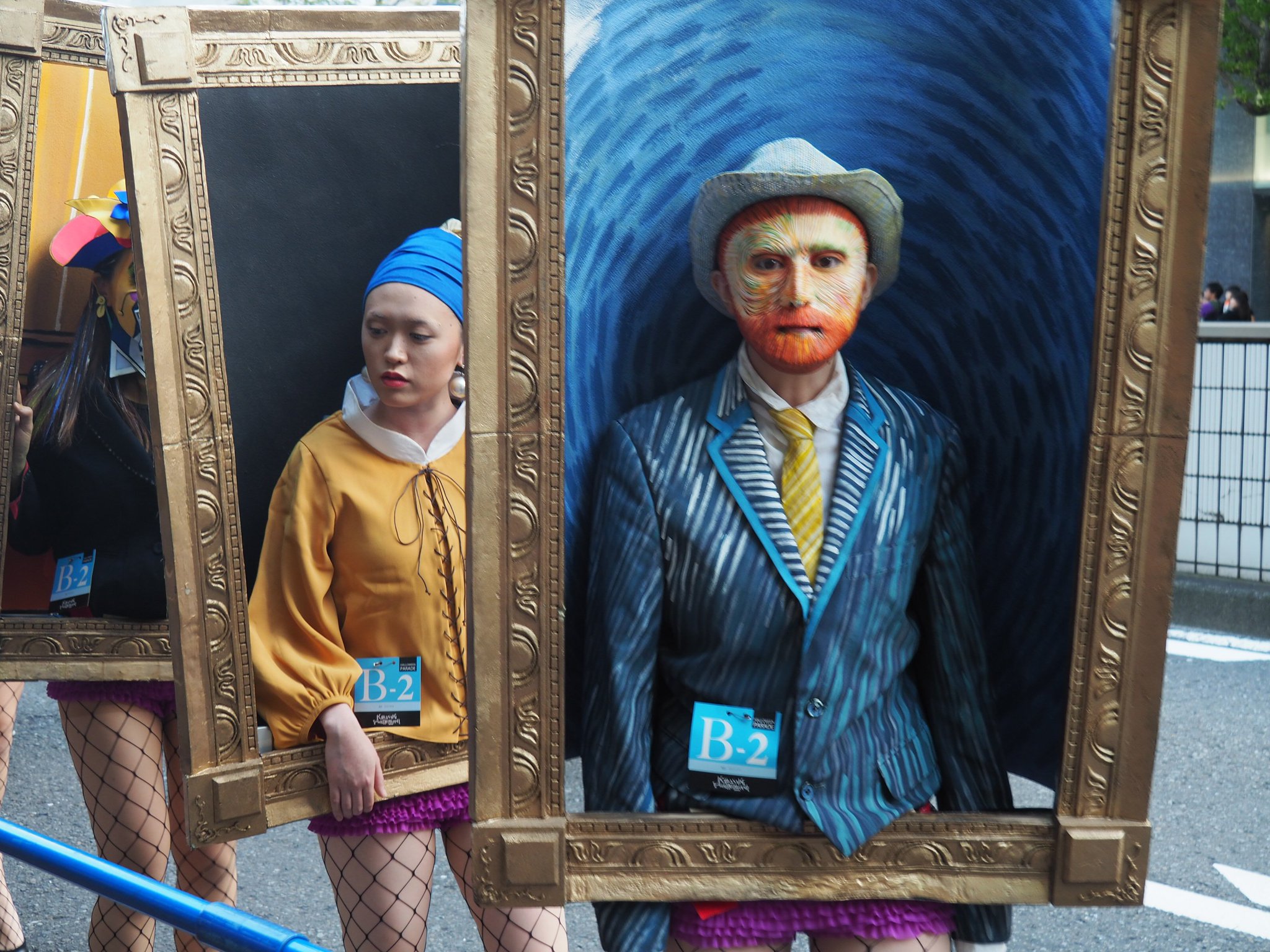 The Van Gogh Self Portrait is part of the collection at Musée d'Orsay, Paris.  The Girl with a Pearl Earring is part of the collection at the Mauritshuis in The Hague.
Here's a video too!
#カワハロ アート展 技術力ヤバかったし、脚が綺麗で2度おいしかった pic.twitter.com/lCOlv4DS8E

— ëillië? 森川エリー? (@_eillie_) October 28, 2018
Mona Lisa by Leonardo Da Vinci, a work by Picasso also made an appearance :
In case you were wondering, on the far left is Beast Jesus who's been quite the shining example of a failed-restoration-turned-internet-sensation! Perhaps, fittingly, a masterpiece in itself!
According to the Japan Times, the Halloween parade:
…conjured up the stuff of nightmares while celebrating creativity at the highest level.
We couldn't agree more!
Here's a #Throwback to a Halloween Game from Japan, and an Idea for Diwali that we conjured up last year:
(Hit us up on Instagram to read the whole thing! )
View this post on Instagram