Jawaharlal Nehru, India's first Prime Minister served a crucial 17-year tenure (15 August 1947 – 27 May 1964), leaving behind a legacy that has been debated over the years and continues to be at the heart of political discourse. Nehru was a popular Prime Minister, and the subject of several cartoons by the celebrated K.Shankar Pillai & later R.K Laxman. Even today, it would be a rare occasion to not come across a Nehru-meme.
With India gaining Independence, Shankar's cartoons too shifted focus from the colonial administration to Indian politicians and Nehru thus featured in 4000+ cartoons.
The cartoons introduce us to a Prime Minister of a newly independent country that was trying to be economically self-reliant while negotiating its place in global politics. This is evident in the January 1949 cartoon, 'Grandpa at Play'.
In the following cartoon, Shankar probably touches upon Nehru's suggestions to United Nations about the inclusion of China. According to Nehru, by not recognising China, the UN had given a go by to the principle of universality and thus repeated the same mistake that led to the failure of League of Nations.
Looking at the cartoons, Nehru famously said :
"…without the least bit of malice or ill will he (Shankar) points out, with an artist's skill, the weaknesses and foibles of those who display themselves on the public stage. That is a service to all of us for which we should be grateful. For we are apt to grow pompous and self-centred, and it is good to have the veil of our conceit torn occasionally."
Take a look at Jawaharlal Nehru in the cartoons of K.Shankar Pillai, the doyen of Indian cartooning.
The importance of Cartoons
In his cartoons, Shankar Pillai documents the history of Indian politics and an emerging Independent nation. They display the spirit of the times, depicting crucial moments and concerns that shaped India. Because these were created at a time when the events actually occurred, they serve as an excellent primary resource for a deeper study of social or political history.
---
"Perfection is not for any man, however powerful and highly placed he may be. Nehru had the wisdom to realise that"

— K. Shankar Pillai
---
Political Cartoons are a heady combination of politics, journalism and art. In making these, Pillai not only poked fun at Nehru but made a valid point about an ongoing issue or the political climate of the time. In a way, he summarised a complex situation for everyone to understand. If Shankar's cartoons reflected public interest, they also helped form opinion. In one of his illustrations, Shankar labels Nehru as the 'Sentinel of the East'.
In 1948, when Shankar launched his own magazine, "Shankar's Weekly", Nehru is said to have inaugurated it. Nehru would go on to support Shankar on other endeavours too – such as the founding of the Children's Book Trust and the Dolls Museum in New Delhi.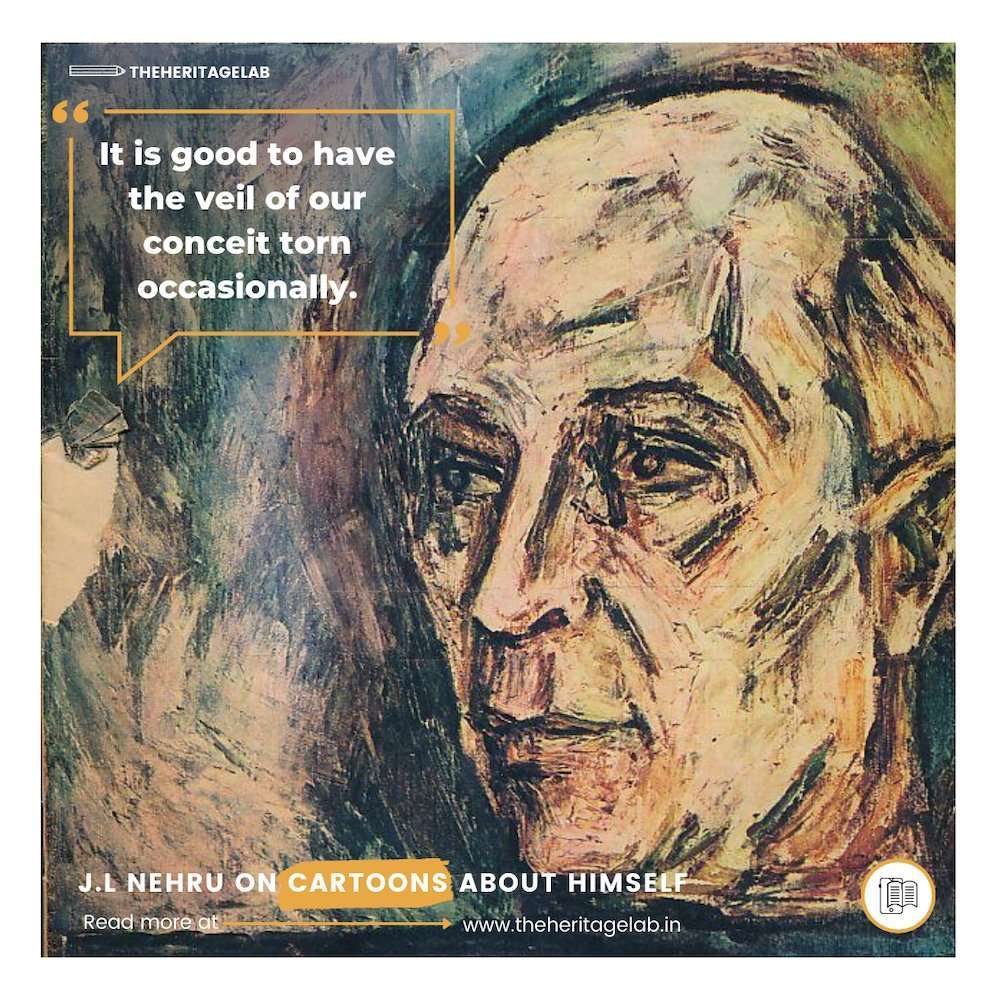 ---
Tell us in the comments:
Do you think these cartoons contributed to Nehru's popularity?