Thomas Cook was a Preacher-turned-Tour Operator who can be credited for turning around the travel-industry with his introduction of package-travel. What started with offering short train journeys for a shilling, grew into a business of hotels, cruises, resorts, and even airlines.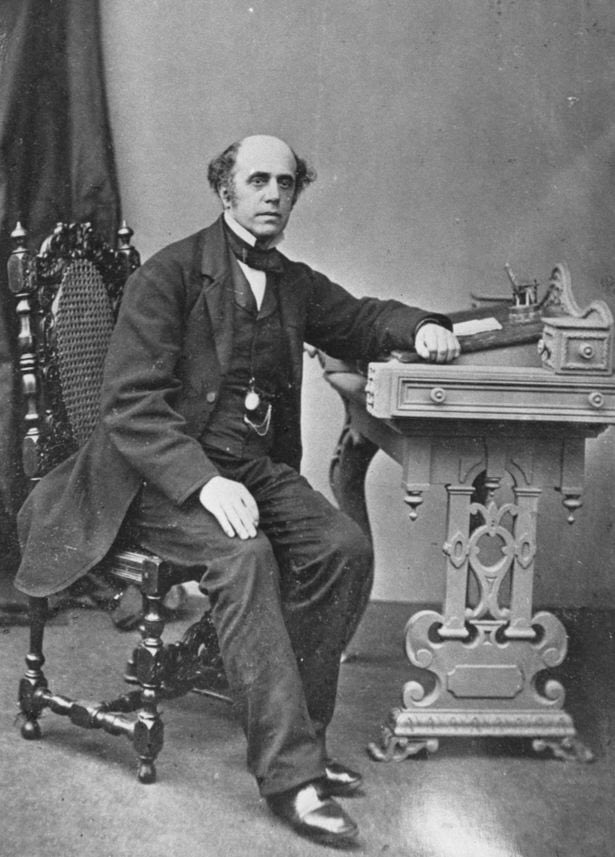 The first excursion organised by him was in 1841 when 570 teetotallers climbed aboard a special train for the return trip from Leicester to Loughborough at a fare of only one-shilling per head.
There was no looking back after that. For the Great Exhibition of London in 1851, Cook managed to convey 165,000 people from all parts of the British Isles to the exhibition. His tours gradually extended all over Europe & into America.
In 1871 Cook's 17-year old son, John Mason Cook, entered the business as a partner & 'Thomas Cook and Son' was born.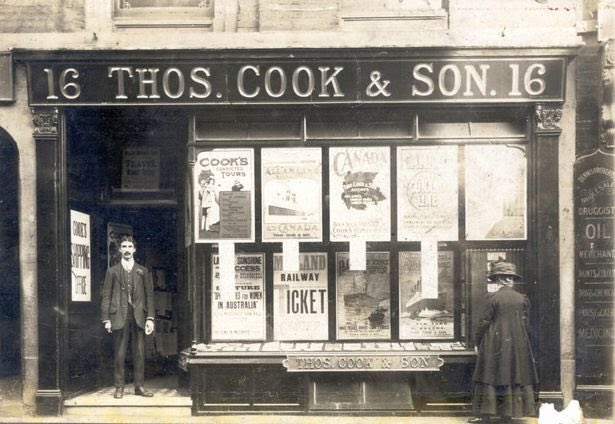 In the late 1880's John Cook visited India; established offices in Bombay & Calcutta, forming the 'Eastern Princes Department' that arranged the extravagant tours of Indian Princes to Queen Victoria's Jubilee celebrations! Speaking of extravagance, a whopping 200 servants and 33 tamed tigers also took the tour from India.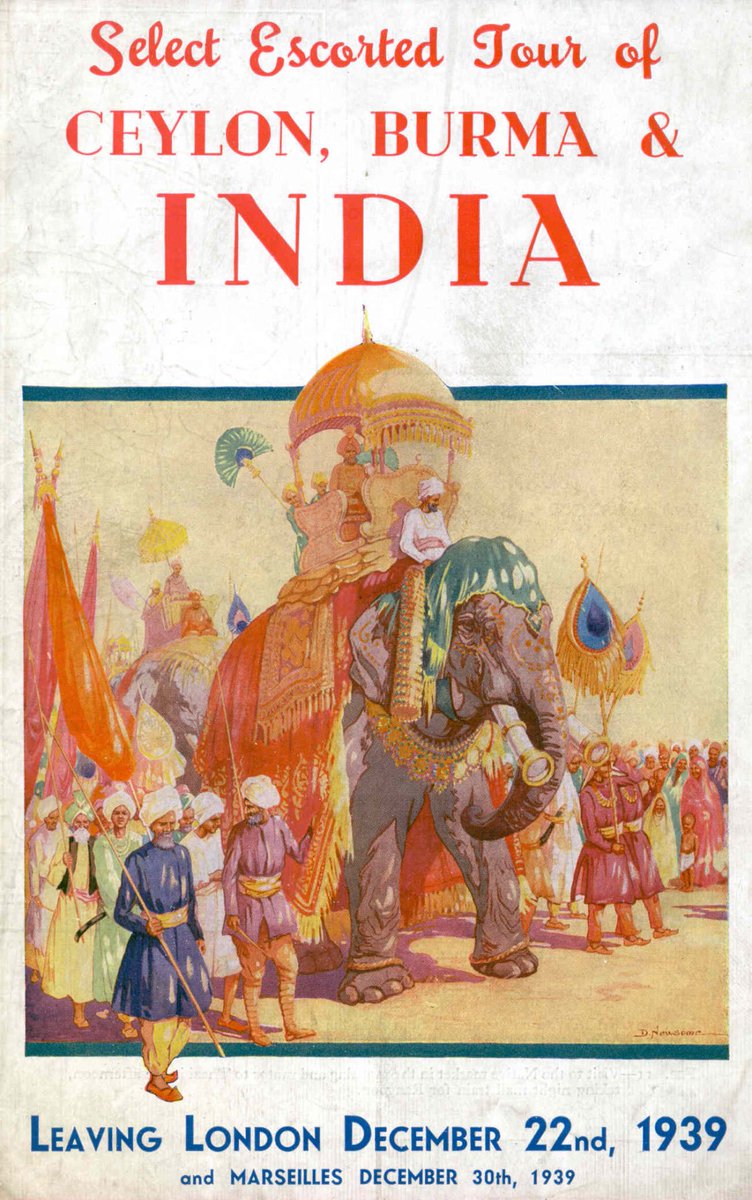 The company was then tasked with re-organizing the Hajj pilgrimages from India to Mecca. This was one of Thomas Cook's premier package tours.
Thomas Cook : Imperial journeys
We found an interesting article here which observes:
While Thomas Cook's early European tours of the 50's and 60's were aimed to be democratic and philanthropic missions, motivated by an idea of moral and social improvement and extending the privilege of upper classes to the bourgeois and petit bourgeois of the industrialised nations…By this point Thomas Cook & Son became an institution of the British Empire – both representative of and essential to the empire's operation, and deviating largely from the moral and social principles upon which the tours were originally founded.
#DidYouKnow : Thomas Cook came up with the first version of Travellers Cheques > in 1874, the company issued circular notes so travellers would have money in foreign countries! #travel #thomascook
Click To Tweet
Take a look at some of our favourite travel posters from the Thomas Cook Archive:
The Nile Series
The Thomas Cook Co. enjoyed a monopoly on the Nile for close to 30 years!
Europe Tours
180 years after it was founded, Thomas Cook – the world's oldest travel company collapsed, leaving thousands of people stranded.
---
With inputs from Hemant Sarin. You can follow him on twitter here.
---