When India gained Independence in 1947, modern large scale industry accounted for only 7% of the national income. To accelerate economic growth, the Government of India under the leadership of the first Prime Minister, Jawaharlal Nehru decided to undertake rapid industrialization. Resources were invested in creating large scale State-owned enterprises that would produce steel, locomotives, machine and tools, etc. The move was also seen as a step towards building self-reliance and a socialist society.
Take a look at some photographs featuring factories in the 1950s – the initial phase of the Indian Industry.
1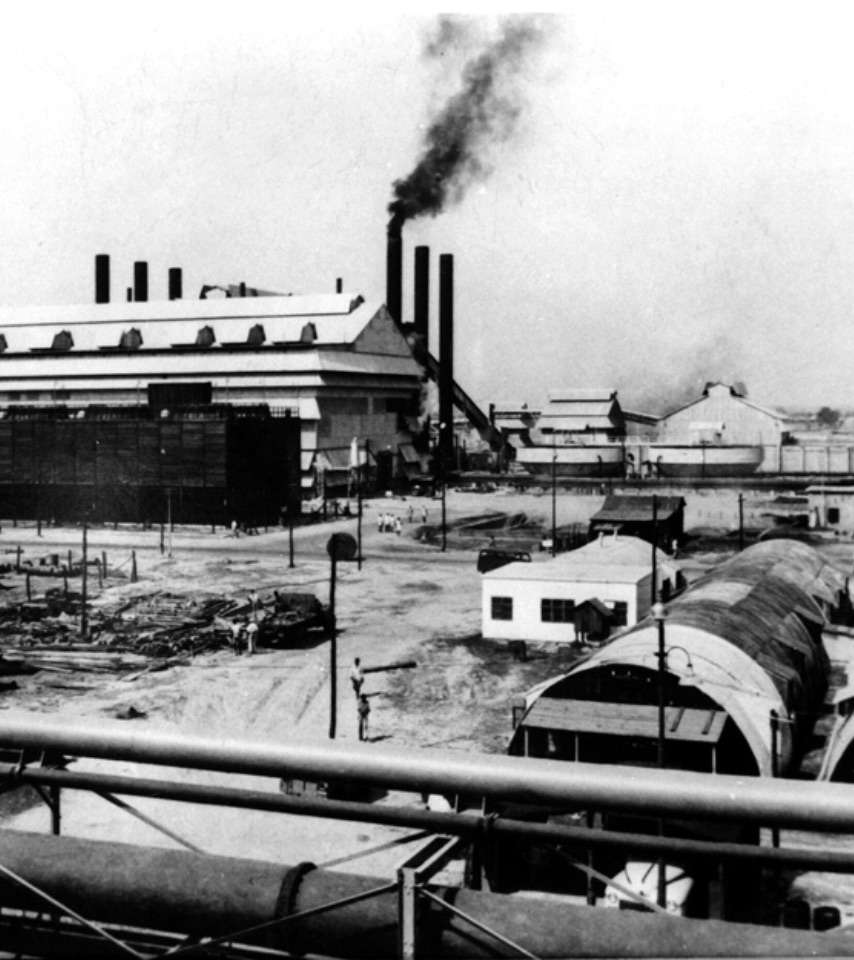 Sindri Fertilizer Factory
The fertilizer factory was the first Public Sector company, wholly owned and governed by the Government of India. The production of Ammonium Sulphate in the factory started on 31 October 1951 and the factory was inaugurated on 2nd March 1952.
2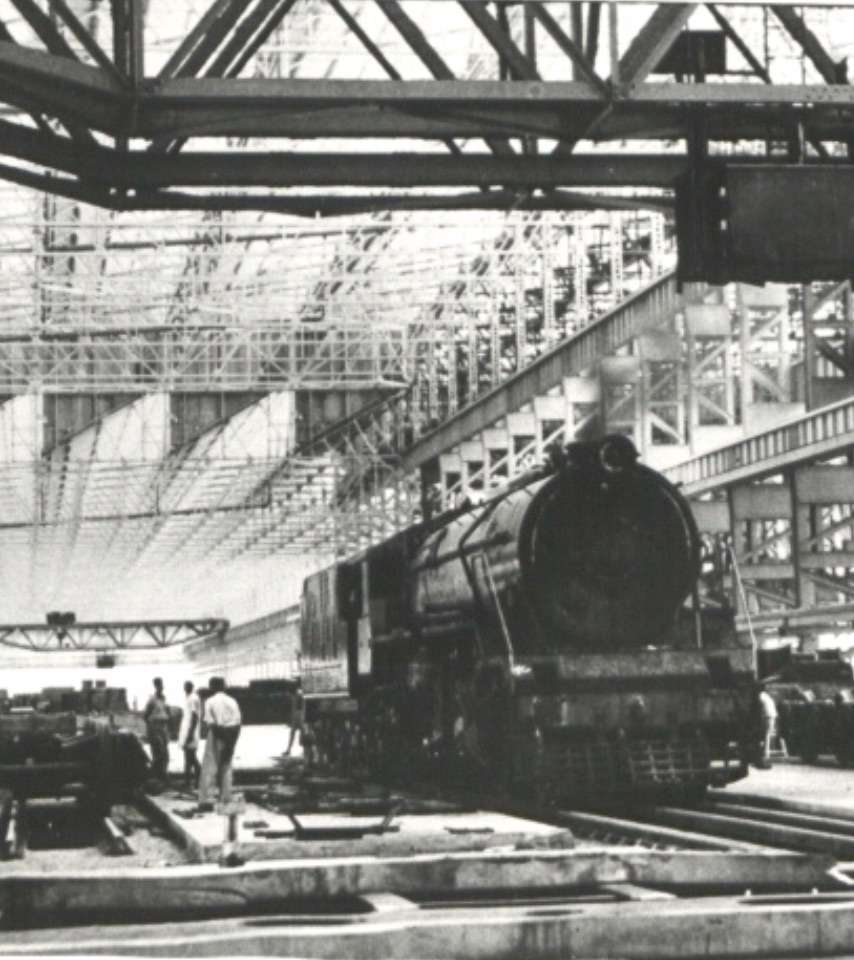 Chittaranjan Rail Engine Factory / Locomotive Works
In the year 1950, on 26th January, the factory started the manufacture of steam locomotives in association with North British Loco Company. Dr. Rajendra Prasad (the first President of India) devoted the first steam engine to the freedom fighter 'Deshbandhu' Chittaranjan Das and announced it officially on 1st November, 1950. The Loco Building Factory was thus rechristened as 'Chittaranjan Locomotive Works'. A total number of 2351 Steam Locomotives were produced in the period 1950-1972.
Chittaranjan Locomotive Works is the only major Electric Locomotive manufacturer in the country.
3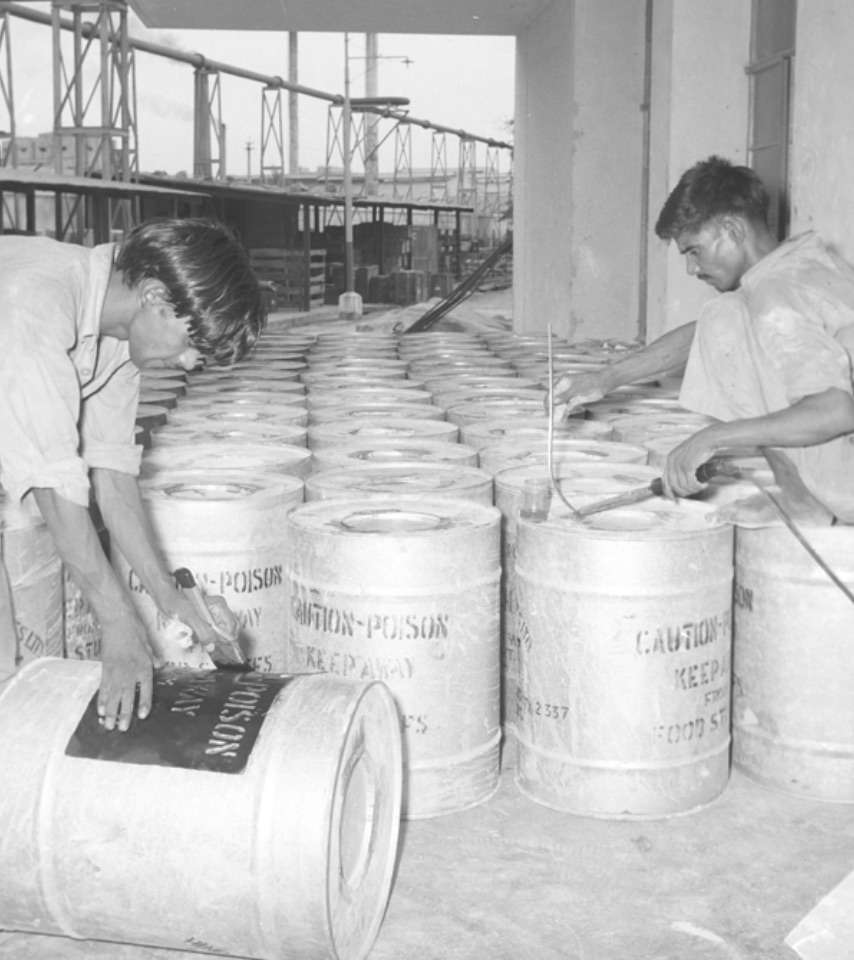 Hindustan Insecticides – D.D.T Factory
Hindustan Insecticides Ltd. was incorporated in March 1954 to start production of DDT for the National Malaria Eradication Programme. Since then, its product range has expanded to include Insecticides, Herbicides, Weedecides, and Fungicides.
HIL is the world's largest producer of DDT.
4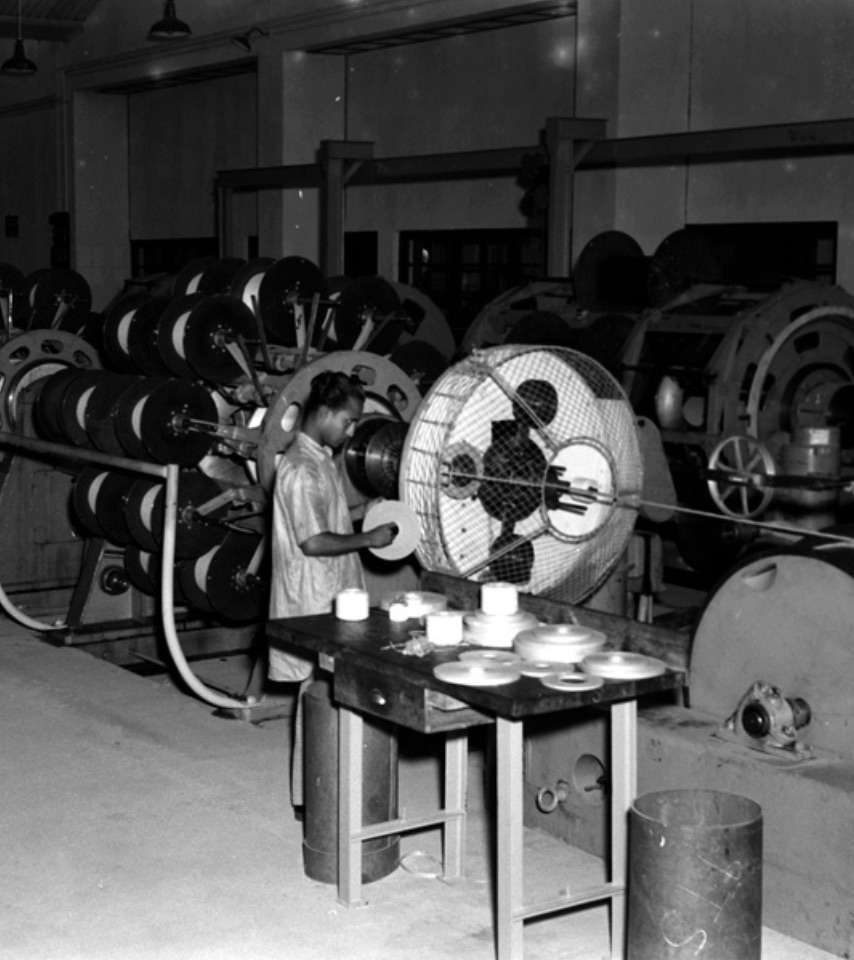 Hindustan Cables Limited
The government-owned company was founded at Rupnarayanpur in Asansol, West Bengal with the aim of manufacturing communication cables.
5
Hindustan Machine Tools (HMT) Factory
In 1953, HMT was incorporated by the Government of India as a machine tool manufacturing company in Jalahalli, Bangalore. Over the years, it diversified into watches, tractors, printing machinery, metal forming presses, die casting and plastic processing machinery, and CNC (computer numerical control) systems and bearings.
6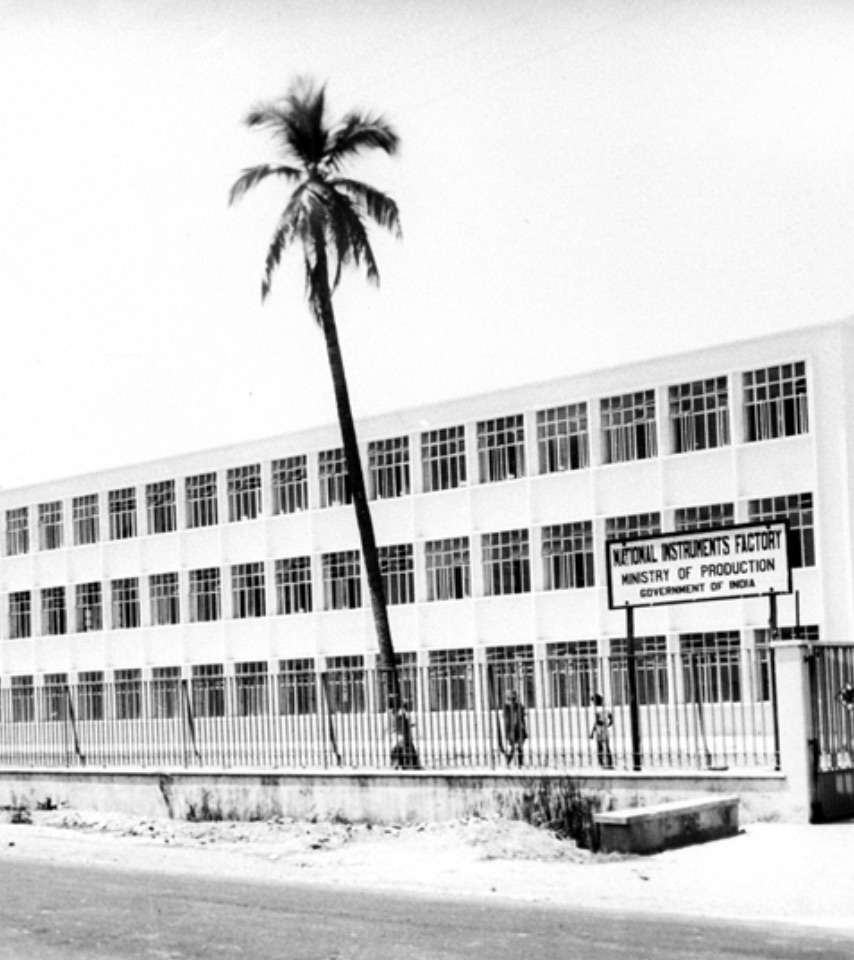 National Instruments Factory, Calcutta
The factory mainly made optical instruments for survey, measurement, photography, etc. and was popularly known for its National 35 camera. It was India's first indigenously produced camera and remained popular till the 1990s.
7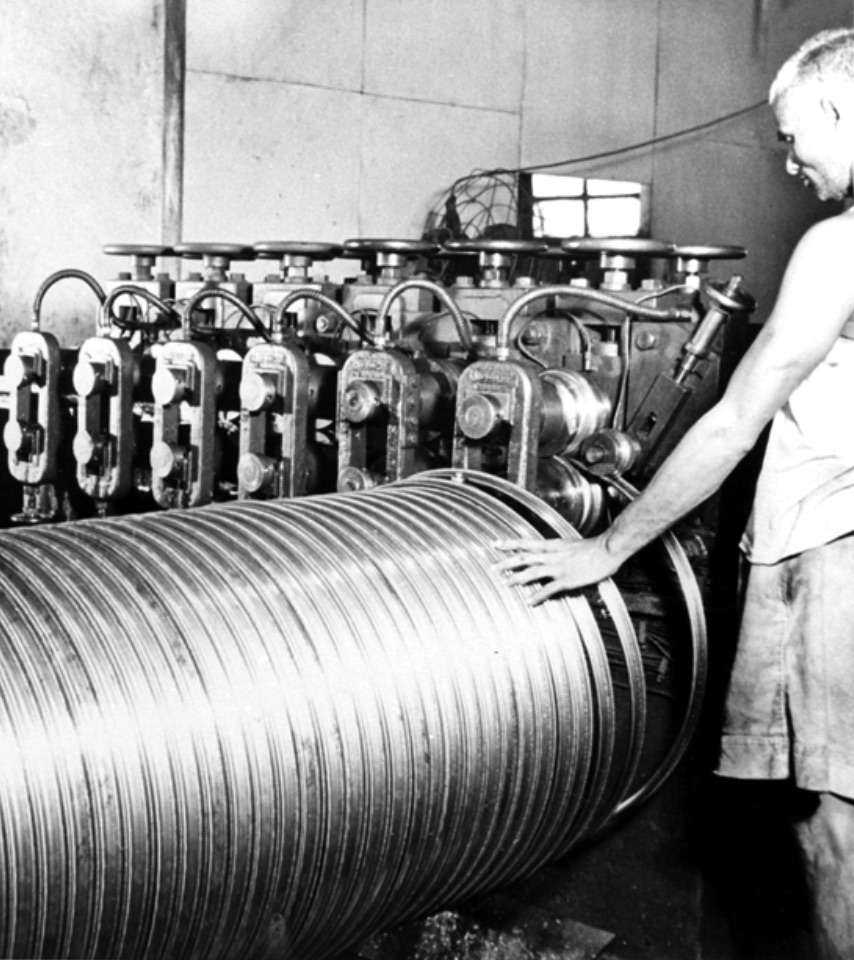 Hind Cycles Factory, Bombay
The factory, owned by the Birla family, started production in 1941. By 1951, Hind Cycles accounted for nearly 90% of the country's total production of complete cycles.
8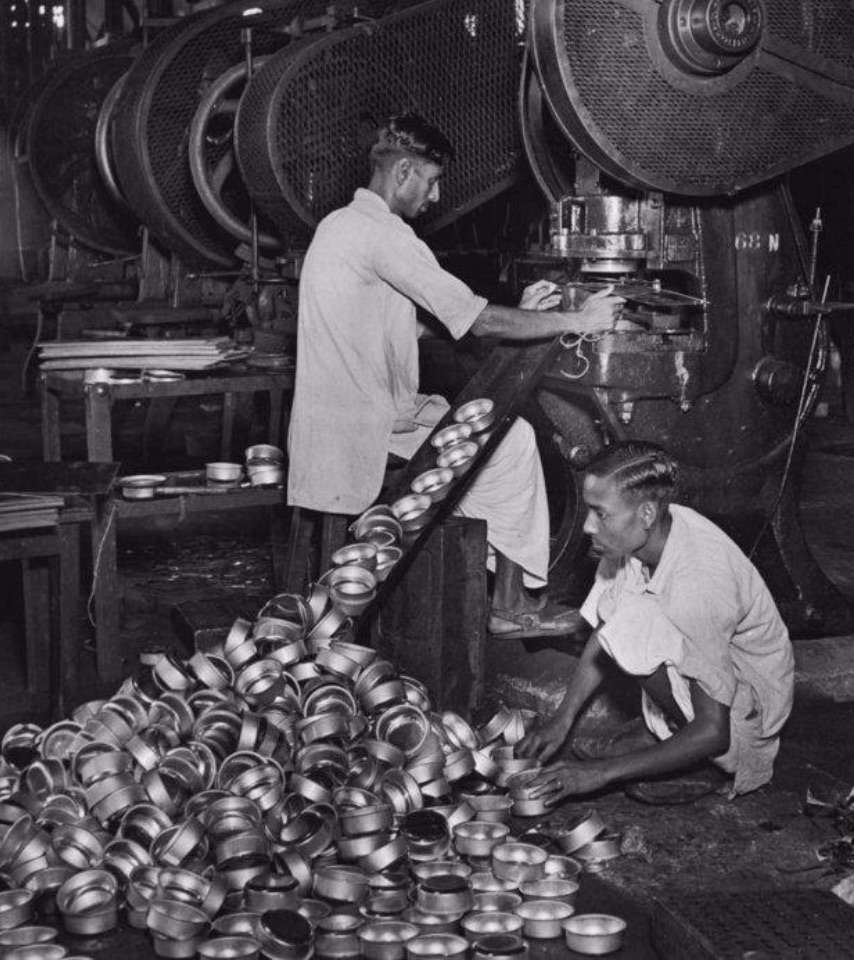 Metal And Steel Factory, Ishapore (near Calcutta)
The MSF, Ishapore is one of the major producers of steel – particularly the military grade steel.
Photographer's caption: "Products ranging from paper clips to road rollers are being made in India's Ordnance factories. From used cartridge cases they turn out brass tumblers and cycle bells in thousands. Lakhs of hurricane lanterns are fashioned by tools which made deadly weapons. Special steel which went into the making of munitions is now spared to make toy motor car springs. Tools for sewing machines, sections for electric switches, textile machinery components, jute mill parts, locomotives and marine engine parts, machine tools, furniture and axles for carts are some of the articles manufactured for civilian consumers and Indian industries."
9
Cement Factory, Churk Mirzapur
The factory was set up in Sonbhadra district of Uttar Pradesh in 1956. The presence of limestone hills made the choice of the location appropriate for the factory. In March 1956, a permanent open-prison camp was started at Mirzapur with a view to employing prisoners on the work of quarrying stones for the State-owned cement factory. By 1957, the factory was already employing 2000 local inhabitants (mostly tribesmen) and had an output of 700 tons a day.
10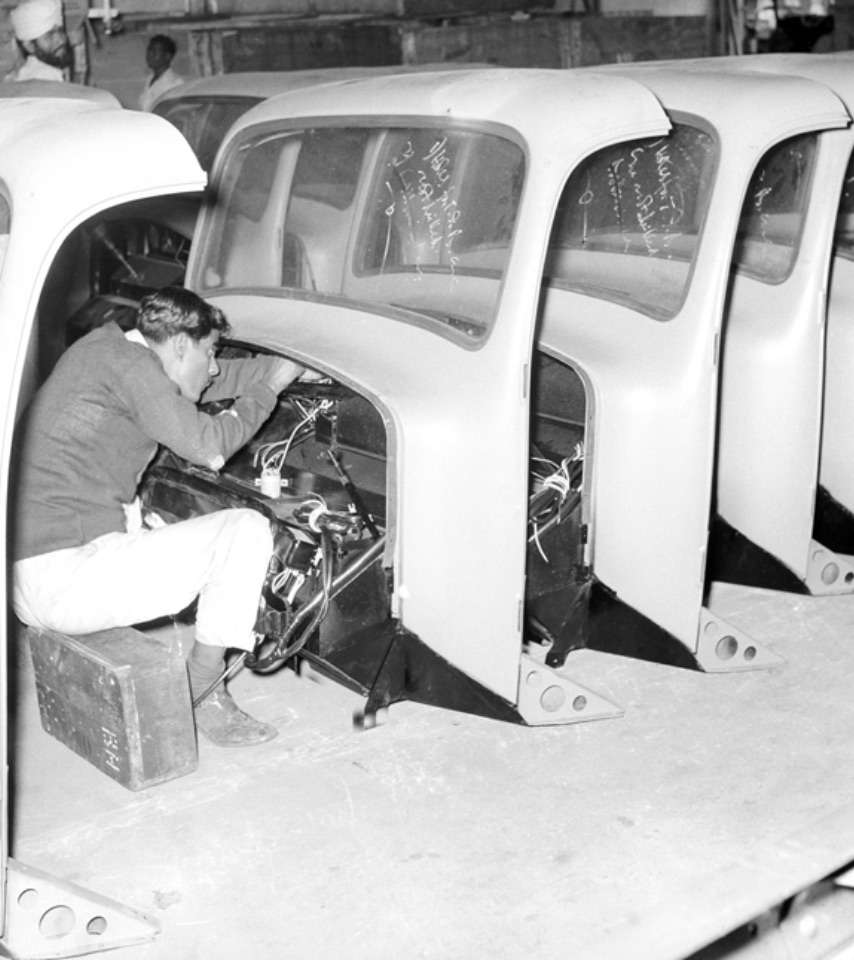 Tata Mercedes-Benz Factory
In 1954, an agreement with Daimler Benz led to the rollout of the first Tata Mercedes Benz truck. It introduced the world to the first ever "heavy-duty truck" made on Indian soil. A landmark partnership between two iconic brands sowed the seeds of automotive manufacturing in the country.
11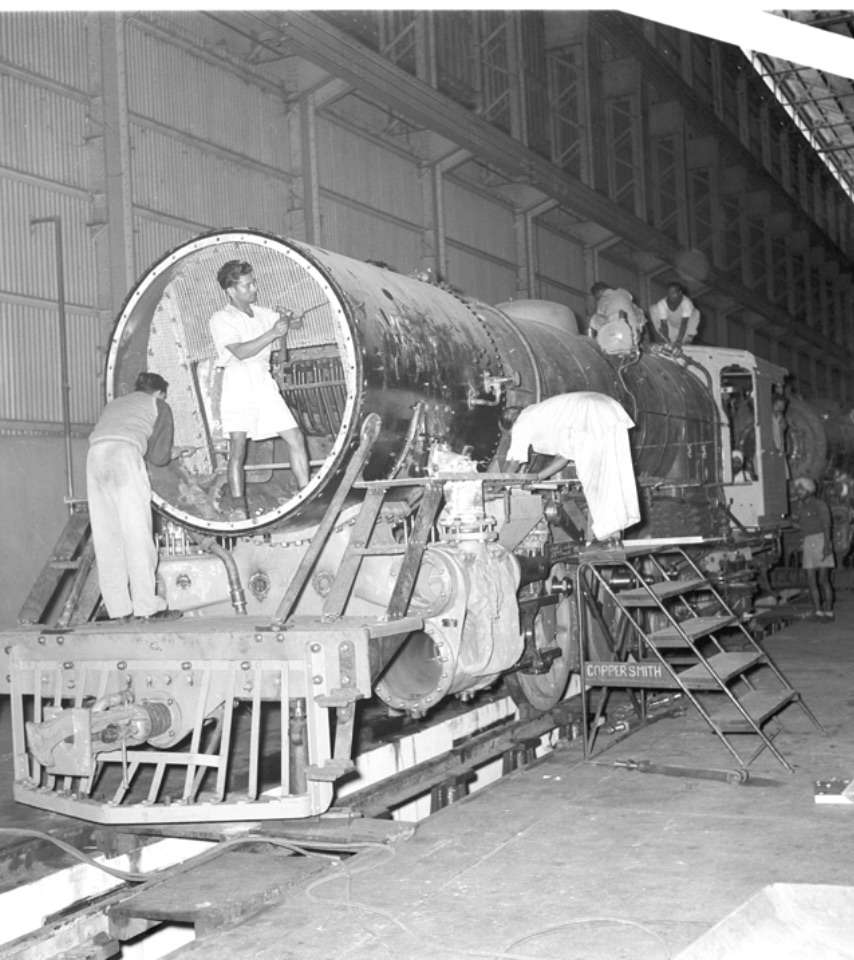 TELCO Factory, Jamshedpur
TELCO began in 1945 with a factory in Jamshedpur to manufacture steam locomotives. Armoured vehicles, CVs, steam road rollers, excavators, forklifts, and diesel shunters – all vehicles that played a vital part in building the nation – were developed here.
12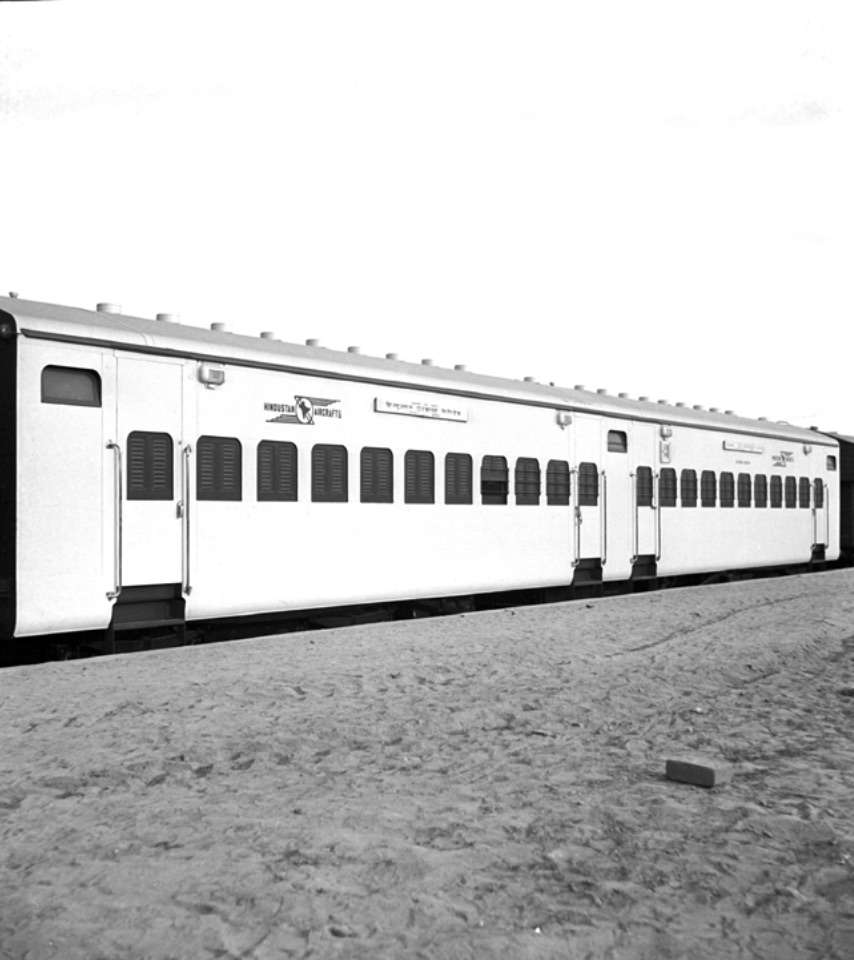 Hindustan Aircraft Ltd.
Hindustan Aircraft was founded in December 1940 by Shri Walchand Hirachand, in association with the then Government of Mysore, with the aim of manufacturing aircrafts in India. In January 1951, Hindustan Aircraft Limited was placed under the administrative control of Ministry of Defence, Government of India.
The Company had built aircraft and engines of foreign design under licence. It also undertook the design and development of aircraft indigenously.