The first of its kind in the country and the second in the world (the other one is in Osaka, Japan), the Kite Museum was the brainchild of Mr. Bhanubhai Shah who passionately collected kites ever since he was 21 years old. As Mr Shah's collection expanded, in 1986 it was made into a museum that currently has an assortment of around 125 kites! Even if you are not a kite-enthusiast, this Museum is bound to fuel your imagination – which is a great feat, considering how small it is.
Located in Sanskar Kendra, in the same building as the Ahmedabad City Museum (designed by the French Architect Le Corbusier), the Kite Museum houses a wonderful collection of kites.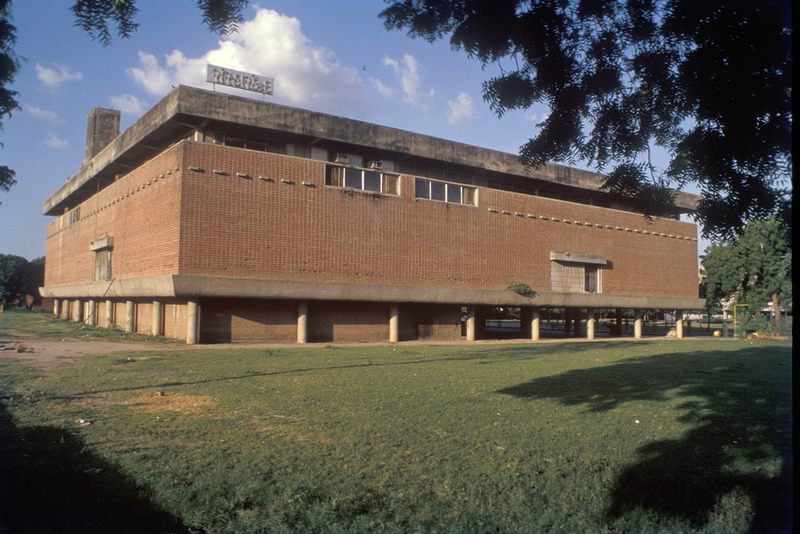 While the City Museum talks about the various cross-cultural identities of Ahmedabad and Gandhi's association with the city, the Kite Museum is a rare treat for kite lovers particularly for those who indulged in kite flying as kids. It is therefore no wonder that children really love this museum. Rare kites include a collection of the hexagonal Japanese version of kites called the Rokoku and kites that measure over 20 feet in length.
The museum includes information about the history of kite making as well as some wonderful examples made from paper, nylon, cotton and bamboo.
Varieties range from massive (around 22 by 16 feet) pieces to miniature kites, kites with geometric and animal patterns to those with figures of Nehru and Gandhiji. The highlight of the collection is a kite pieced together with 400 scraps of paper. There are others with intricate paintings on them (including Radha-Krishna and Garba themes), the oldest being around 70 years.
Can you spot the Nehru-Gandhi kite?
The intricacy of the designs used on the kites is incredible, with each coloured piece of paper cut and stuck together. The contrast between the translucent, delicate paper and the bamboo frame make them wonderful pieces of art.
The Museum also illustrates the history of kites, starting from 200 BC when Huien Tsang flew a kite at night to leave the army of Liu Pang of Han dynasty in China, awestruck. It goes on to elucidate how Benjamin Franklin showed to the world that lightning was electricity by flying a kite through a thunderstorm in 1752. Finally, the museum depicts how kite flying eventually lead to the Wright brothers developing the air plane in 1902 and the advent of modern kites.
Information on the use of kites in war for aerial photography – with mounted cameras on the kite and lanterns attached to the string for singling is refreshing and displayed well in-context.
Visit this museum for art, design, and for lots of learning on this ancient Indian sport. Recommended for all ages.
Location:
Situated in Paldi near Sardara Bridge, 3 km from Ahmedabad Station

Timings:
10:00 am to 12:00 pm and 04:00 to 06:00 pm
Closed On Mondays

For further details: +91 79 26578369