Love stories never go out of fashion, especially when they are narrated using songs and drama. The story of Laur and Chanda, is one such story. The folklore is performed till date in Uttar Pradesh, Chattisgarh and some parts of North India. Many moons ago, somewhere around 1377-78 AD (the Sultanate Period), a Sufi poet, Maulana Daud composed this narrative in Avadhi, giving birth to the first surviving Indian Sufi romance.
The Government Museum & Art Gallery, Chandigarh has a delicate set of Laur-Chanda folios in their collection, and a wonderful book about them.
Laur – Chanda : The Story & Characters
The narrative begins with the birth of a beautiful Chanda to King Sahadeva of Govar. While still very young, she is bound in wedlock to a blind and impotent Prince. The great beauty that brought her this lamentable fate also releases her from it, for the unhappy maiden catches the eye of a wandering ascetic, Bajir. Bajir sings her praises wherever he goes and sets the story in motion.
His songs arouse the lust of King Rupchand so much so that he forcefully tries to forge an alliance with King Sahadev. This is when our hero, Laur is brought in by the King, to overcome and kill Rupchand; but Laur himself falls in love with Chanda, though not before achieving his goal. Chanda reciprocates his feelings and engages her confidante, Brihaspat in arranging secret meetings with Laur.
But the story isn't as simple, because Laur is already married. When Maina, his wife comes to know about her husband's illicit love, she devises ways of winning him back. Meanwhile, Laur and Chanda plan to elope. Chanda and Laur's elopement itself is ridden with challenges – snakebites, thieves and an encounter with the King Mahipat – who invites Laur to a game of dice and wins everything including Chanda. Chanda however, outwits the King and the journey continues.
Maina on the other hand, entrusts Sirjan, a caravan leader with the task of locating her husband. Eventually Laur and Chanda return but the lovers' plight does not end with confrontation and Chanda ends up as Laur's second wife.
Read a 21st century social-media retelling of this romantic adventure!
Laur Chanda Folios at the Government Museum Chandigarh
The folios of Laur-Chanda are rare and significant in artistic terms. A set of 24 folios have survived, of which 14 lie with the Lahore Museum in Pakistan, and 10 in India's Chandigarh Museum. The poem by Maulana Daud testifies to his genius as a great storyteller. The artist pays tribute to this very genius by placing him in every folio – almost reminding the viewer of the origins of the story. You will notice him in white with a holy book book in every frame.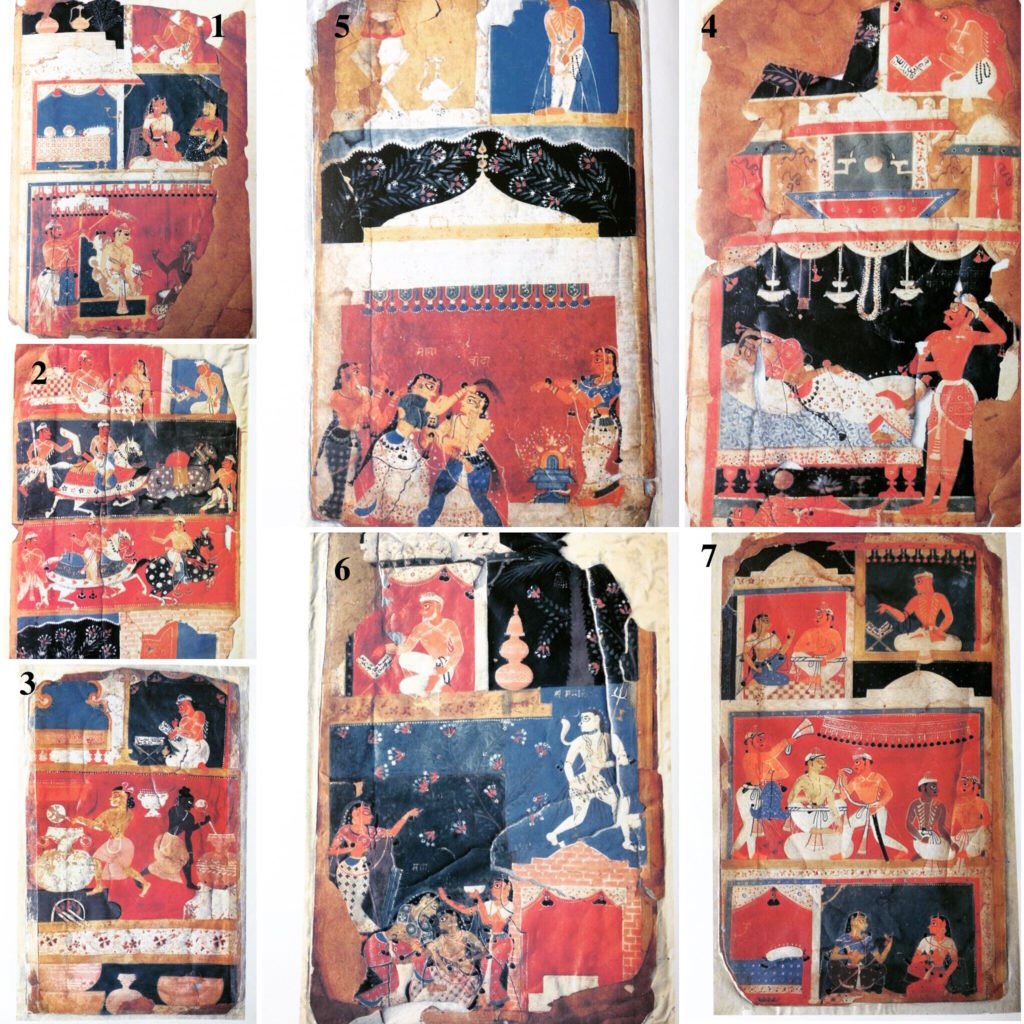 The folios at the Chandigarh Museum depict the following scenes:
The King Rupchand summons Bajir to know more about Chanda
Maina tries to dissuade Laur, but he still goes to battle against King Rupchand
A feast is prepared to celebrate Laur's victory
Laur enters Chanda's bed chamber
Maina and Chanda clash at the temple and get into a fight
Their fight disgusts God so much, that he leaves the temple
Chanda warns Laur not to leave her, and eventually settles in as his second wife
The many art-versions of Laur-Chanda
There is no single "Laur-Chanda style" of paintings as there are several series of Laur Chanda miniatures, created over time and all happen to be fragmentary.
Laur-Chanda's story is an important one, and much coveted by Museums across the world. Only some versions survive today, and are scattered across different museums. The fragmented series are in :
Govt. Museum & Art Gallery Chandigarh
Lahore Museum, Pakistan
Bharat Kala Bhavan, Benaras
CSMVS, Mumbai
and across Manchester, Private collections in Jaipur, Bihar, Massachusetts, Berlin and more.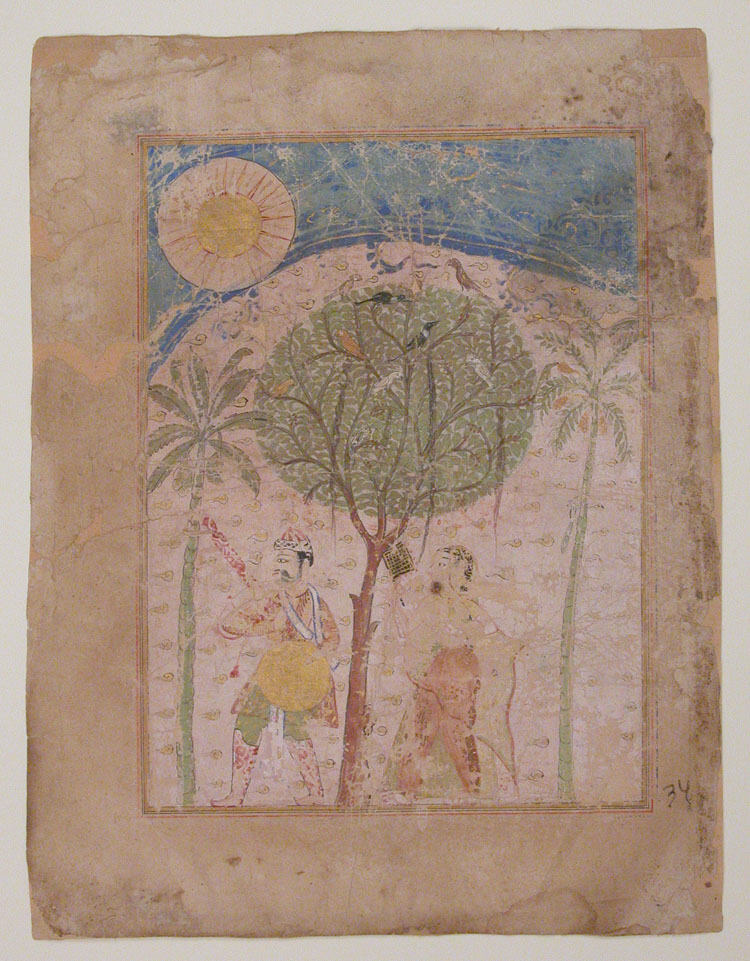 If you come across one, don't forget to tell us!