Poet, Singer, Dancer, Warrior, Political Consultant, Champion for Girls' education : Mah Laqa Bai donned many hats. Indian history has witnessed many inspiring women and Maha Laqa Bai is one of them. What she accomplished in the 18th century, was unusual for women back then, and it is therefore no surprise that she remains to be an iconic figure, even today.
Born as Chanda Bibi, Mah Laqa Bai came to prominence at the age of 15; she is believed to be the original inspiration behind the first Urdu novel "Umrao Jaan Ada".
Who was Mah Laqa Bai ?
According to Maha Laqa's biography, her mother, Raj Kanwar Bai migrated from Ahmedabad. She learnt to sing and dance from a storyteller group while traveling to Aurangabad – the then capital of the Nizam's. Here, Raj Kunwar Bai met Nawab Basalat Khan Bahadur (a nobleman who had served the Mughals) and their marriage led to the birth of Chanda Bibi. Chanda Bibi would be raised by her childless half-sister Mehtaab Bibi, and her husband- the Nizam's Prime Minister. Her skills and charm later led her to become 'Maha Laqa Bai' or Madame Moon-Cheek.
Mah Laqa Bai Chanda : the first female poet to write in Urdu & compile a Divan
Chanda Bibi's education at the court was unusual for a woman of her time. When she showed interest in music and poetry, Kushal Khan Kalawant became her mentor. He was the grandson of the revered musician Tansen, one of the gems of Akbar's court. Chanda was a pious woman, and the Sufi influence on her life was evident in her poetry.
Like most ghazals, hers were about eternal love, loyalty and the pain of separation / abandonment. But they were also about state-politics and her devotion towards the Sufi saint, Hazrat Ali. What stood out though, was her use of simple language, and her feminine expressions. Her popularity was such, that she became the only female-participant of poetic mushairas (gatherings) from the region.
In 1798, Mahalaqa Bai also became the first woman to publish her anthology (diwan) of poems (ghazals). She presented this anthology to Sir John Malcolm during one of her performances at the house of Meer Allum Bahadur. Incidentally, this was a party celebrating the fall of Tipu Sultan.
Maha Laqa Bai : the Political Consultant
Maha Laqa Bai's appointment as the "Omrah" indicates her considerable influence at the Nizam's court. As an "Omrah", she could attend durbar, and advise the Nizam on state policy.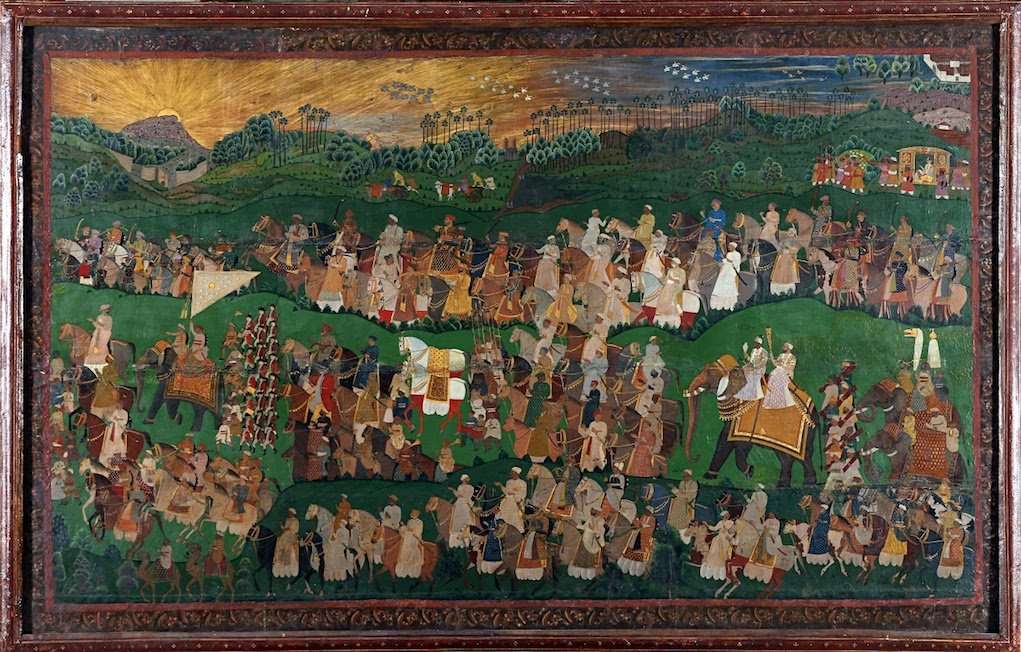 She was skilled in archery, horse riding, tent-setting : rather unusual for a woman. She therefore was quick to gain the trust, and respect of the Nizams; accompanying them to hunts and battles! In fact, she fought 3 wars, dressed as a man.
She was given a bodyguard of 100 soldiers and other rights which were keenly sought after during the time — to be carried around in a palanquin and have her way cleared by the beating of kettle-drums. For a courtesan to be able to exercise such powers was unthinkable and placed her in a unique position.

Scott Kugle, Author of 'When Sun Meets Moon' (which contains a detailed study of MahLaqa Chanda Bibi's life)
Apart from her poetry, which is evidence enough of her way with words; there are quite a lot of stories about her witty demeanour.
Maha Laqa Bai : a Patron of the Arts
MahaLaqa is known to have created an enviable collection of rare books and commissioned a library. Each time she came across an interesting book, she would have the calligraphers in her employment, make copies of the same. She even took personal interest in the history of the Deccan and sponsored a book about the same, titled 'Mahnama'. It is believed that she closely supervised it's production.
Apart for her love for books related to the arts and sciences, Chanda Bibi also spearheaded a cultural center for 300 girls. At the center, she along side other masters would teach the girls music and Kathak.
This was not all. Mah Laqa Chanda Bai was known to host an annual 7-day Cultural-Fest of sorts – termed as 'urs' or fairs. At these Fairs, she invited men of literary repute, ascetics, artisans for an exchange of ideas. The fairs, held at Bagh Lingampally (Hyderabad) would be sponsored by her.
Maha Laqa Bai : Philanthropy, & Legacy
According to historical records, Mah Laqa Chanda Bai is known to have donated 1 crore towards educating girls! At the time of her death, she left her wealth towards the homeless girls. Part of her estate (jagir) was also given to the present-day Osmania University. In fact, half a kilometer from the University, lies a Stepwell built by Mah Laqa.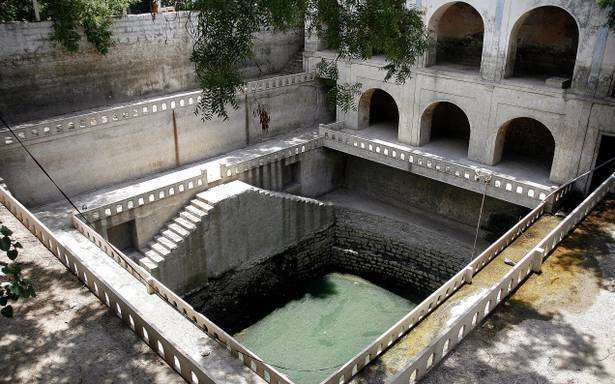 Mah Laqa Chanda Bai's legacy still lives on in Hyderabad in form of built structures.
Her mother's tomb was built at a cost of 1,00,000 rupees in 1792 is one such structure. A well-known story about Chanda's connection with Maula Ali goes back to the time when her mother, pregnant with Chanda hiked up the hill to the shrine of Maula Ali. The hike almost led to a miscarriage; with sacred threads & blessings from the shrine, she was miraculously revived and gave birth to a healthy Chanda. It is thus fitting, that at her death, Chanda built her a tomb at the base of the same hill.
After her death in 1824, Mah Laqa too, was buried next to her mother. In the same complex there exist other structures she commissioned: an ashur-khana (a Shi'a muslim mourning place); the naqqar-khana of Maula Ali – a pavilion where drummers sat and played; a baoli also exists in the same complex. Until 2011, the tomb lay in utter neglect. It underwent a restoration funded by the US Ambassador's fund for cultural preservation and was thrown open to public.
Mah Laqa Bai wasn't born with a silver spoon. Instead, she developed skills that would take her a long way, and learnt how to navigate her way through a male dominated world. Her admirers ranged from commoners to aristocrats and British officers. She used her fame and wealth to positively impact those around her, and left a legacy we can only hope to match up to, today.