Edward Lear was one of the most significant British artists who visited India. In over 2000 drawings and watercolours he journaled his travels across the country. This painting, produced in 1882 features the famous Marble Rocks of Jabalpur (Madhya Pradesh).
Can you slide the pieces to reveal the painting by Edward Lear?
Instructions:
Slide the pieces over the board till the painting is complete.
You can only move one piece at a time, you can do so by clicking on it. You can only move the pieces near the free area (grey).

Hint: Follow the number sequence
The Marble Rocks of Jabalpur
The breathtaking Marble Rocks along the river Narmada, in Jabalpur's Bhedaghat district is a popular destination today. But back in the 19th century, when Edward Lear was traveling across India, it was not on the "tourist circuit". It is said that the soaring white rocks change shape as one sails along the river.
The rocks are within a gorge which was once so narrow that monkeys could jump across from one side to another. This narrow portion is locally known as the "Bandar Kudni". Speaking of monkeys, how many could you spot in the painting?
Bhedaghat is also known for its Marble-Crafts : the rocks, rich in magnesium are soft like soapstone and thus easy to carve.
The picturesque site and its rustic charm is sure to leave you spellbound.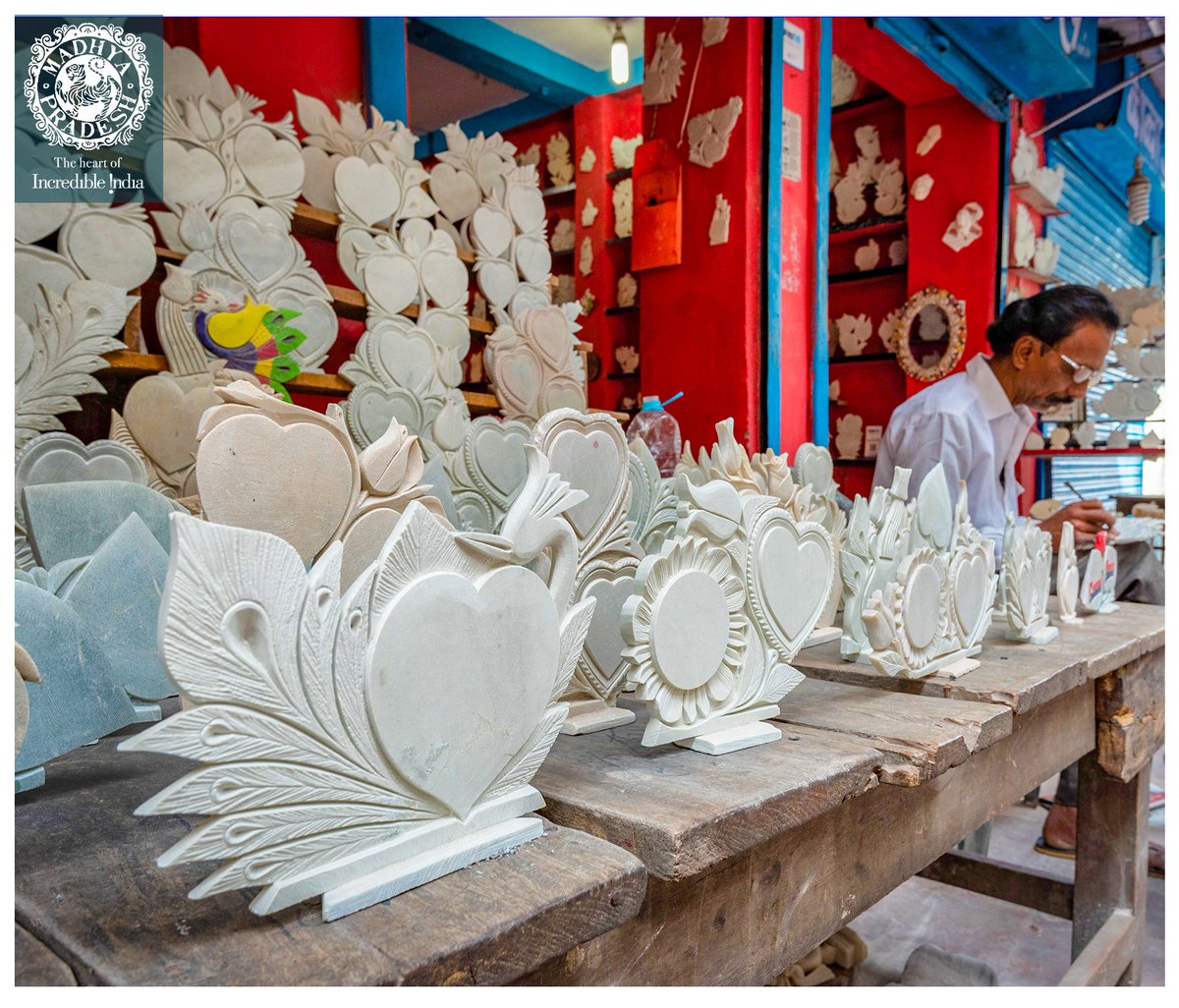 ---
If you enjoyed the puzzle, help spread some museum-mojo by sharing this ahead. You can find this artwork and other open-access images on THL Open.
---