Today, a variety of digital channels have enabled museums to reach audiences globally. But in an online space flooded with content, the value of building an engaged audience and a community is even more important. But first, let us take a moment to understand what "building a community" implies.
The word "audience" has a passive connotation, typically set to mean "consumers of content". A "community" on the other hand refers to 'active' participants / co-creators and contributors to a conversation that can take form on and across multiple platforms.
The question is, how do we build relationships with audiences and convert them into a "community" ?
In this podcast, Martin Schäfer of the StadtMuseum Berlin, and Russell Dornan from V&A Dundee reflect upon their practice of involving audiences in shaping exhibitions, generating a dialogue even when there are no ongoing events and developing a personal "social media voice". We also discuss how museums can work around the seemingly non-welcoming 'No Photography' clause and be daring about experiments with content. Do give it a listen and / or read on for the key takeaways.
You can also find the series on Spotify, and Apple Podcasts
Episode Notes for Podcast 1 : How 'open-access' helped SMK Denmark to increase reach
Important links
Martin Schäfer on Twitter
Russell Dornan on Twitter
Audience Participation is key to Community Building
The Stadt Museum or the City Museum of Berlin hosted a special exhibition about West Berlin in 2015. A successful experiment with photo-calls led them to repeat their strategy with a new exhibition on East Berlin in 2019. An effective call-to-action on the website to submit photos was matched with an offline "bring your object to the museum".
The museum learnt that people remembered their earlier exhibit and were eager for another conversation.
If you give people the chance to tell their stories, they remember you.

Martin Schäfer, StadtMuseum Berlin
At the V&A Dundee, similarly, a call was launched for the Mary Quant exhibition. The museum did not just rely on social media calls. Recognizing the fact that Quant was a designer of the 60's, the museum knew that their target audience for this project might not be the most accessible on social media. Shops, café's and other physical locations were essential to their outreach.
Another interesting intervention was a call for fictional stories for the Hello Robot exhibition. Successful entrants were awarded a fee of 150 pounds an opportunity to be published across the museum's website and social media channels.
But what if there are no commissioning budgets?
The V&A Dundee recommends looking for stories and perspectives on the museum on social media. The museum connected with audiences who had posted about their creative pursuits inspired by the museum, and published stories / poetry / art that reflected on the museum experience.
Russell reflected upon an intervention during his time at Wellcome Collection. In 2015 when the museum was undergoing a redevelopment, the museum stayed in touch with its community through "Curious Conversations". They asked people random questions (their last one is my favourite : "why do all good things come to an end?") and the best responses (along with the user handle) were illustrated by a museum employee on a white board that covered the wall. This encouraged more people to participate.
The power of user-generated content
Martin Schäfer, reminded us that improvisation is key. The least a museum can do is splash their event hashtag everywhere possible – this can help the museum rely on user generated content [UGC]. The thing about UGC being that audiences too, look forward to it, and feel part of your museum when they see their content being shared.
The important thing to remember about such content-partnerships is to strike a balance between marketing-oriented content and content that simply engages with the community.
But sometimes museums restrict their audiences. The most famous example is "No Photos please".
How do we tackle that?
Martin recalled an incident where he himself felt restricted by a museum. Unable to share his learning experience – he reiterates that social media is a VISUAL medium and without videos and photos an exhibition hashtag is of no use for a museum. At this point we all agree that museums cannot think of complete no-photo exhibitions; perhaps some objects can be restricted though. In planning such exhibitions, museums must consider their loan contracts and agreements.
How do museums listen to audiences or engage with them when there are no special events or exhibitions?
18 months before the V&A Dundee opened, Russell kept up with his community building conversations through a range of content and used the time to continually experiment. This helped him understand his audience – what worked for them…what did not? Did they find something especially appealing? Museums need to have more fun online, experiment more often and learn from something that didn't work. But this is more about developing an agile approach.
Museums have no dearth of content and while you can always do things like "Object of the Month", the idea is to convert the curatorial research into a piece of content that appeals to people. It doesn't always have to be silly and fun (those moments will be there) but it can be made relevant.
We don't just have to talk in the conservative, authoritative voice which is well researched and referenced. It can also be light and flippant …

Russell Dornan, V&A Dundee
Russell also emphasized the need for museums to develop a more 'human' voice and approach while engaging with audiences.
Can Museum Newsletters be engaging for audiences?
The StadtMuseum Berlin took cue from a daily tabloid and experimented with their newsletter content. The museum analyzes each of their newsletters and A/B test them too. Interestingly, they found their Tabloid-style headlines more favoured by audiences. An example:
"A Baby (upto 18 months) can bring two Adults…"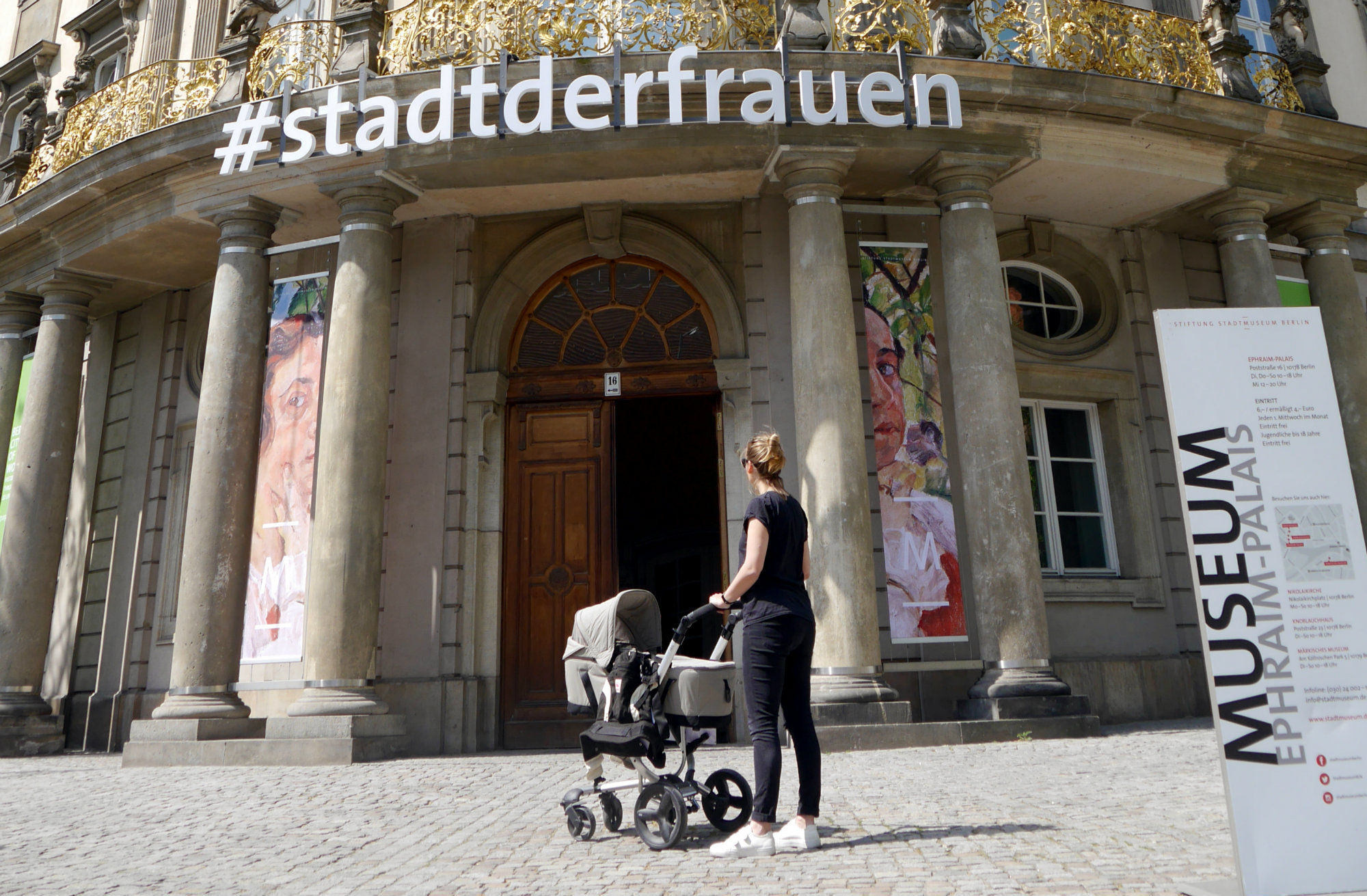 A separate conversation with Martin revealed how their "baby+2 adults program" not only helped them reach a new audience but the programme continued over years has seen a wonderful community shape up around it – such that they no longer need to advertise it. But it was important to get the message out at first and word it right.
Museums speak to diverse audiences : can you please all? How do you tackle misunderstandings?
It can happen that museums while speaking with diverse groups might be misunderstood. During the podcast, we discussed how a mother breastfeeding a baby during the 'Baby+2 adults' program can stand to offend another visitor (not attending that program). For lack of voice clarity, this part had to be edited out – but the essence of the conversation focused on the 'welcoming for all' nature of museums; yet can museums tell off other visitors in such situations? Martin's experience in such situations has led him to offer a complimentary second-visit at a different time for the offended visitor. For Russell, these situations offer an opportunity to have difficult conversations and to somehow involve the offended visitor in a conversation about accessibility.
A social media post can be misunderstood but not to a degree that it causes great harm. It would need a balanced, nuanced approach on behalf of the museum, but an institution must never shy away from having these conversations.
More power to museums!