In a previous post, I mentioned the New Year Resolutions Museums can undertake to engage visitors. This post explores some of the exciting resolutions and plans that Museum professionals have underway to make it a year of excitement for audiences! Read on to know how some of the best Museums of the country will own 2017.  These museums were chosen / approached based on their unique approach to visitor-experiences that we've witnessed in the last year. It is interesting to note how most museums are increasingly focusing on engaging with locals and their immediate community rather than just the tourists.  The conversations have already begun and hopefully people will take note of the efforts undertaken by the wonderful folk at museums and enjoy their visits to an extent they want to keep coming back! 🙂
Back to the resolutions (in no particular order):
Karni Jasol
Director, The Mehrangarh Museum, Rajasthan
Mehrangarh Museum Trust is India's leading cultural institution and centre of excellence, established in 1972 by the 37th Custodian of Marwar- Jodhpur, H. H. Maharaja Gaj Singhji to make the fort come alive for visitors. Today Mehrangarh Museum has a unique importance as a repository of the artistic and cultural history of the large area of the central Rajasthan, Marwar-Jodhpur, ruled by the Rathore dynasty.The Museum displays one of the most important and best preserved collections of fine and applied arts of Rathore history. The museum is visited by more than 1 million visitors annually.  
Apart from the Museum, the Trust is at the forefront of conservation and restoration, a generous patron of the arts and music and a lively centre of academic studies. Mehrangarh Museum Trust is also the recipient of UNESCO ASIA-PACIFIC Awards in the field of Architectural Conservation, Cultural Heritage and adaptive reuse.
"This year, the Museum will be launching a new Master Plan. The master-plan is intended to re-imagine Mehrangarh, with an engaging interpretive plan. We are looking at a major thrust towards a dynamic education and engagement program for neighborhood schools and a Young Curator's program for interested students in art history. Also an open access collections policy is on high priority in 2017."
For regular updates on Mehrangarh Museum, follow their Facebook handle, @FortJodhpur
A. Nagender Reddy, Joint Director, Salar Jung Museum
The Salar Jung museum has a magnificent collection of over 42,000 art objects and antiques not only of Indian origin, but also of western, middle-eastern and far eastern origins. There is a children's section as well and a rich reference library that contains 60,000 books and over 8,000 rare manuscripts. Salarjung museum is also a partner in Google's Art Project (an online platform through which the public can access high-resolution images of artworks housed in the initiative's partner museums).
"The museum is planning a first-of-its kind Islamic Art Gallery which will boast of 6000 exclusive artefacts. We  will showcase 400 ancient Qurans alongside carpets, porcelain and calligraphic panels.  The gallery will open before 2017 runs out.
We have started with a  visitor-survey that is going to highlight accessibility issues so that the differently-abled can enjoy the museum as well. Salar Jung being a Government Museum has been regularly conducting Swachh Bharat cleanliness drives, and given its popularity amidst staff and visitors alike, we would continue to follow the campaign.
Connect with Salar Jung Museum on their Twitter Handle : @sjmhyd
Suruchika Chawla, Young Museum Professional
National Museum, New Delhi
The National Museum is India's largest museum with a collection of 2,10,000 artefacts representing 5000 years of India's art history. The Museum owes its inception to a 1947-48 exhibition of Indian art in London, which was organised by The Royal Academy of Arts, London, with assistance from the Indian and British governments. The huge success of the exhibition led to the establishment of the National Museum in 1949. Today it witnesses an average visitor inflow of six-seven lakh a year. About 60% of the museum's annual visitors are students, 18-20% are foreign tourists.
We closed 2016 with a much needed revamp of the Harappa Gallery. In 2017, our goal is to initiate a sense of curiosity among non – museum goers to come and explore the splendid artefacts and learn new things that are related with the innate nature of the object. We are adding few visitor friendly elements and enhancing our human resource to increase audiences through various workshops and events. A new website is also in the pipeline and we are hoping to add new interactive dimensions to the Harappan Gallery. The story behind the museum object is to be conveyed in order to make the people understand it's significance in our culture and heritage – how the object eventually gets collected and displayed in the museum; and I would be focusing on building that connect.
The National Museum is active on Twitter as well as Instagram as @NMNewDelhi
Mallika Ahluwalia, Director
Partition Museum, Amritsar
On Oct 24, 2016 The Partition Museum opened doors to a curtain raiser exhibition, and received an overwhelming response with over 18,000 visitors in a short span of 8 weeks. On an average weekday, the Museum has 900-1000 walk ins at the Museum which is a 10 minute walk from the famous Golden Temple in Amritsar.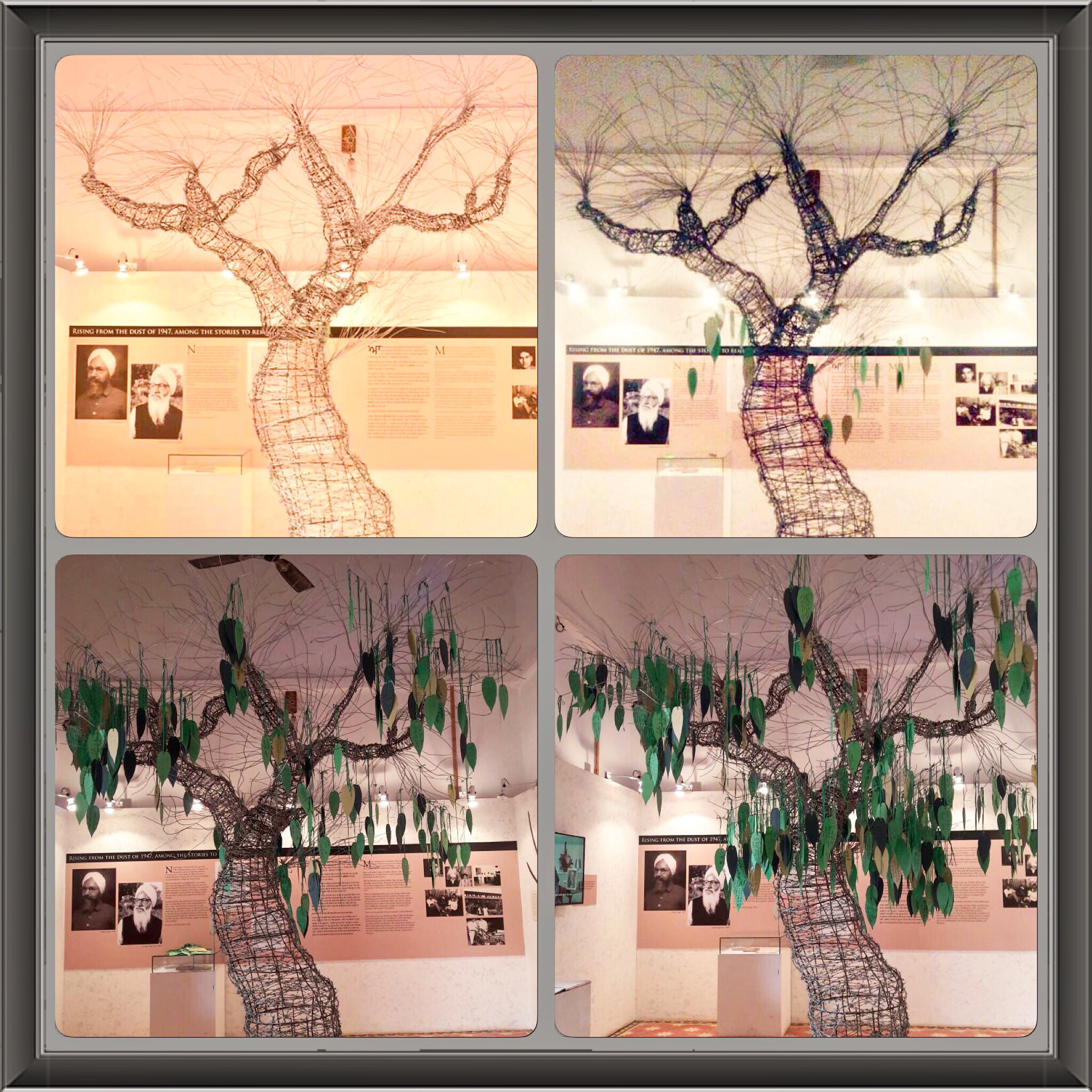 "In summer 2017, we will open the doors to our entire Museum. This will cover around 17,000 square feet, and our aim is for it to be a highly-interactive, multi-media museum. Our current exhibit already covers various kinds of objects and media, including oral histories, personal artefacts (of different kinds– clothings, utensils, paper etc.), official documents, maps, film and documentary footage, photographs, paintings, sculpture, soundscapes, letters, and interactive installation pieces. The full Museum will build even further on this to create an immersive experience for the visitor. We are also planning a lot of events this year- including an Arts and Lit Fest and events involving the local Amritsari community. So there is a lot to look forward to in 2017!"
And truly so. Follow the Partition Museum [@PartitionMuseum]  for updates on Facebook,  Twitter & Instagram
Mr. S Mukherjee
Director-General, Chattrapati Shivaji Maharaja Vastu Sangrahaya (CSMVS), Mumbai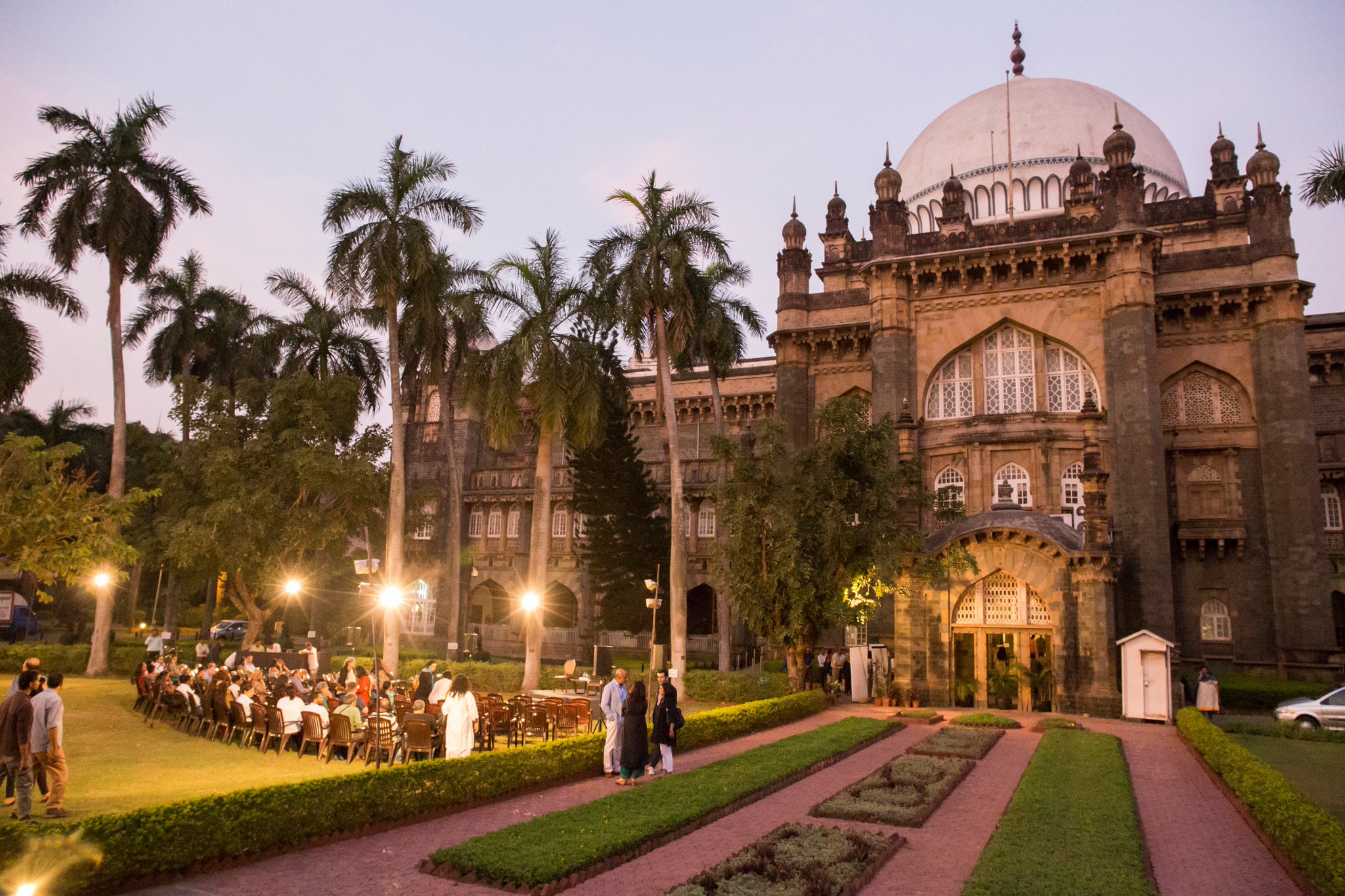 The CSMVS had a more global vision to share when asked for their 2017 plans.
"The Museum of the future will be a community space where one can see his identity in the sense of cultural continuity which helps maintain the equilibrium between changing metaphors and static values. The starting point is the present  from where it explores the past and imagines the future guided by the needs and expectations of its potential Visitors, wider community and stakeholders which values as 'heritage' not just objects or collections but first and foremost, individuals and human elements they embody such as stories, ideas, emotions,values, desires, fears and hopes".
With that CSMVS will be throwing in some exciting workshops, exhibitions, and as we already know from the last post, the fascinating India and the World exhibition in partnership with British Museum.
CSMVS is pretty active on Instagram as well as Twitter as @csmvsmumbai.  Their Conservation Department has Facebook presence too.
---
2016 was also when the Haryana government announced plans to construct two museums to display the artefacts of the Rakhigarhi excavations—the village located in Hisar district was once part of the Indus Valley civilization, and recent excavations have revealed a treasure trove. It remains to be seen if the winds of change blowing through museums across the world will find their way into the tenders for government projects.
 They say when people believing in something get together and hope, it is likely for the wish to come true. Lets join in, on wishing the Museum Industry and its leading stars a great 2017.