On the January 23, India celebrates the life of one of it's most heroic leaders – Netaji Subhash Chandra Bose.
Bose has been known for his bravery, optimism and conviction . His infectious spirit won hearts then, and continue to do so, even now. In 2019, a new museum dedicated to his life was inaugurated at the Red Fort, Delhi as a tribute to his extraordinary contribution to India's freedom. But this is not the first such museum that has attempted to honour Netaji.
These 6 Museums across India tell the story of Netaji Subhash Chandra Bose and his inspiring life:
Netaji Birthplace Museum
In the heart of Cuttack, where the Oriya Bazaar bustles with life, sits Netaji's ancestral house- Janakinath Bhawan. It was converted into a museum in 2004. Bose was born here on 23rd January 1897 to Janakinath Bose and Prabhavati Devi. He was ninth among fourteen siblings in this relatively affluent family. He spent much of his childhood in this house.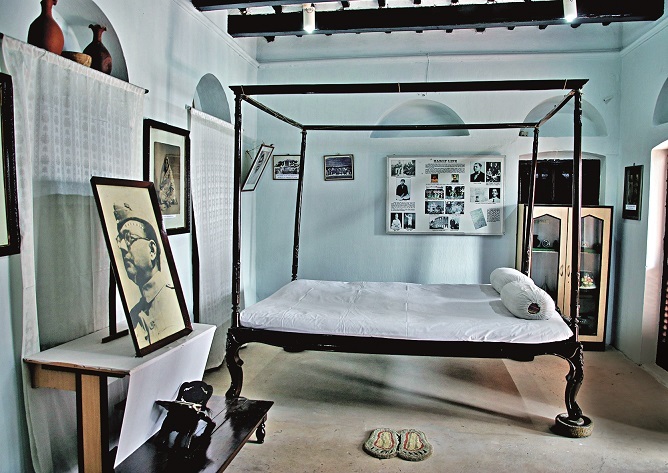 Young Bose showed a high level of intellect and love for his country right from his early days. Following his expulsion from Calcutta's Presidency College on account of assaulting an English (racist) teacher; he went on to study at Fitzwilliam College, Cambridge and soon ranked 4th in the Civil Services examination. But that's not what Bose aspired for; instead, the love for his country led him to dedicate himself full time to the cause of India's freedom.
Bose joined the Indian National Congress and served as the President of the All India Youth Congress for a while. The period between December 1921 to April 1927, saw Bose mostly in jail owing to his nationalist activities. In this time, he wrote several letters, many of which are now on display at the Cuttack Museum. Read More about the letters in this article by The Telegraph.
Netaji Museum, Giddahpahar, Kurseong
Subhash Chandra Bose continued to rise through the ranks of the Congress. After a brief exile in Europe in the mid 1930s, he came back and accepted nomination as Congress President. He stood for Swaraj (self-rule) and was not against using force to achieve those ends. This often brought him at loggerheads with Gandhi, among others.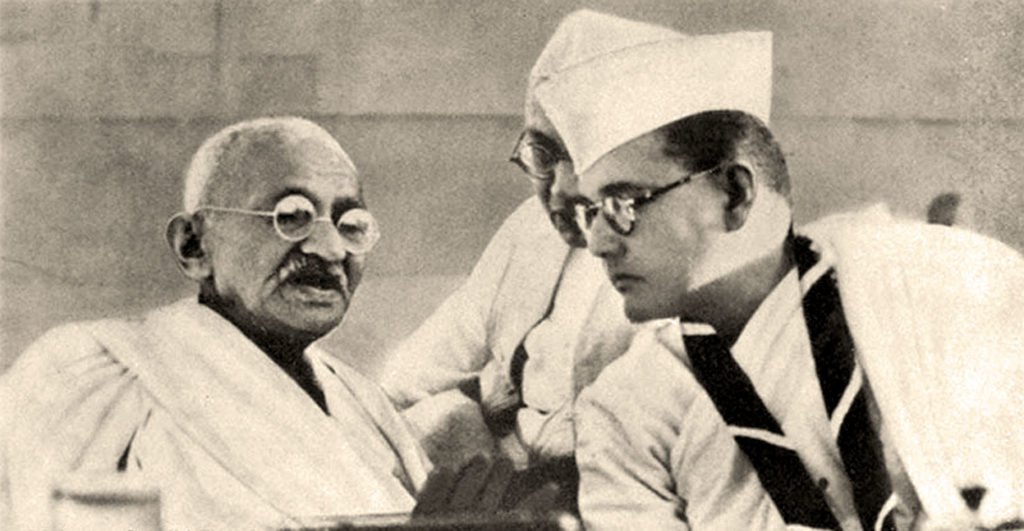 A historic house, this place bears many memories of this phase of Netaji's life. It actually belonged to his older brother, Sarat Chandra who was also an important figure in the national movement. It was here that Bose spent seven months while British Government in India placed him under house arrest. From the vantage point of this house, Subhash wrote several letters of national and personal importance as well as made decisions that contributed significantly to the political affairs of the day. For instance, it is believed that he wrote the famous Haripura Session-address from this house. The museum today draws on this rich legacy and uses various  memorabilia, letters and photographs, to take a visitor back to that era. 
On one occasion, he said:
"the happiest day in my life will be when I shall become independent and a still happier one when I shall go to Darjeeling
Last used by members of the Bose family in 1950s, the house had thence fallen into disrepair. Under the aegis of Netaji Institute For Asian Studies, it was converted into Netaji Museum and Centre For Studies in Himalayan Languages, Society and Culture, which was formally inaugurated on 23 April 2000.
Netaji Bhawan, Kolkata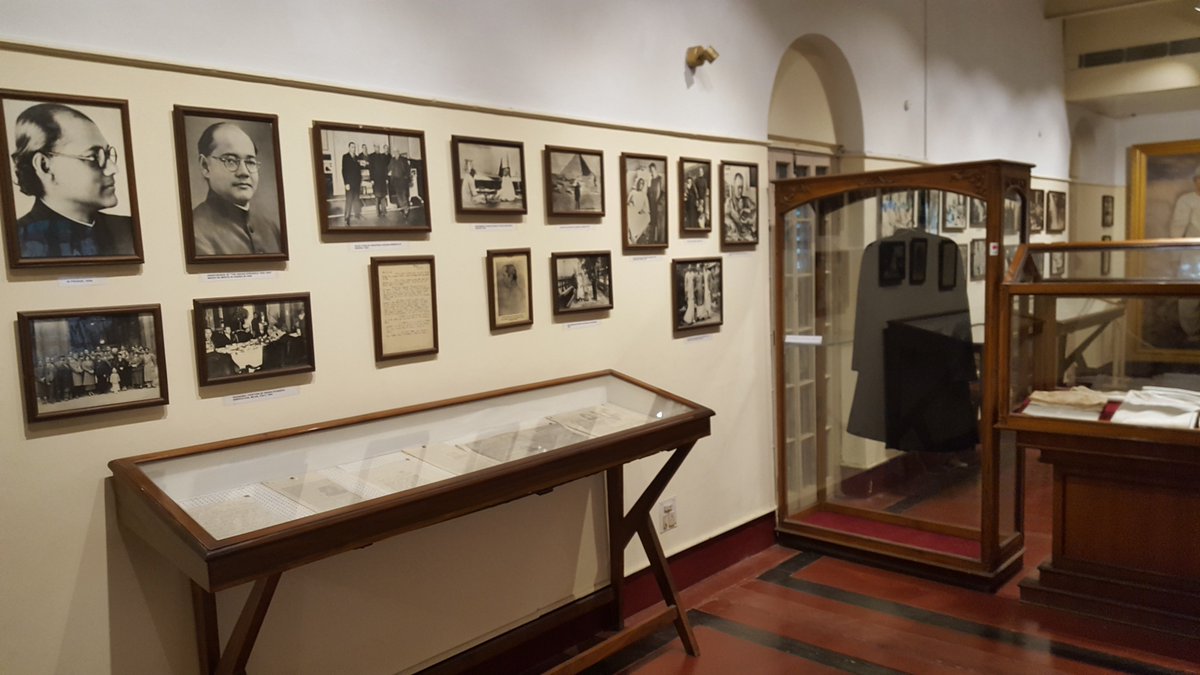 At the outbreak of World War II, Bose organised a large demonstration in Calcutta to protest against Britain involving India in the war without any consultation. Consequently, this led to his arrest; he was released soon after staging a seven day long hunger strike. Bose wanted to take help from the Axis powers : Germany and Japan, to help overthrow British imperialism in India. This meant fleeing the house arrest and escaping the round-the-clock surveillance . On January 19, 1941, he disguised himself and escaped, with the help of his nephew Sisir Kumar Bose in a Wanderer car that is now displayed at the Netaji Bhawan, Kolkata.
This house used to be his residence in Kolkata and from where he made his great escape. This house was built by Bose's father in 1909 and is located on Lala Lajpat Rai Sarani (earlier, Elgin Road). Today it is used as a memorial and research centre dedicated to Netaji and his contributions. It is owned and managed by Netaji Research bureau and houses a Museum, library and archive. It is a bountiful space for any researcher, enthusiast and even commoner to discover the life of this remarkable national hero.
After fleeing to Berlin, he travelled by submarine to Japan. It is here that he organised the Indian National Army to fight the British Raj with the help of the Imperial Japanese Army.
INA Museum, Moirang
Founded in 1942 by Captain Mohan Singh, the INA was an organisation of Indian prisoners of war of the British-Indian amry who had been captured by Japan. They came together in 1943 under the leadership of Subhash Chandra Bose and recruited thousands of civilian volunteers and ex-prisoners, all eager to fight for independence. Joining the Japanese forces, they fought the Allied powers at several fronts.
One major centre was Manipur, where the INA gained 1,500 square miles and for the first time on April 14th, 1944, unfurled the Tri-colour Flag of Free India at Moirang Kangla. For three months, the INA carried out military administration duties at Moirang until the Allied forces reclaimed the territory and pushed the INA back to the Malay Peninsula; they were forced to surrender at Singapore. Bose later died in a plane crash in August 1945, trying to escape to the Soviet Union.
The INA Memorial Complex is dedicated to this historic event, the INA's achievements and especially Bose's contribution. It has relics of the war dating back to 1944, including arms and ammunition, bayonets, helmets and bottles. Other than this, it also houses the Netaji library which contains a vast repository of books, documents, manuscripts and periodicals focused on the freedom movement and the history of India. A large life-size statue of Bose is also present there.
But most of all, this museum stands as a symbol for the martyrs of this often forgotten struggle in Indian history.
Swatantra Sainani Museum
The Swantantra Sainani Museum is yet another museum which honours Bose and the INA. It is located in Red Fort complex in Delhi. A portion of Salimgarh fort was converted into a museum by the ASI on the occasion of the 50th anniversary of Quit India Movement; this was dedicated to the INA heroes who were detained at this location during the historic INA trial. The INA uniform worn by Col. Prem Kumar, riding boots, coat buttons of Col. Gurbaksh Singh Dhillon, photographs of Netaji Subhash Chandra Bose and others are on display.
Now along with the new museum on Subhash Chandra Bose, perhaps his mission of Dilli Chalo is finally complete.

Renko-ji, Japan

The last stop on our tour is actually not in India, but in Japan, at a small Buddhist shrine called Renko-ji. It is the location where his ashes are said to have been kept. The episode of Bose's death has largely been the stuff of legend, with so many believing he survived the aircraft crash. This perhaps goes on to show the depth of people's attachment to their hero that even in his death, they wanted in their hearts for him to be alive.  There is controversy on the ashes and whether they are really his, but the temple has been visited by three Prime Ministers of India and many members of the Indian community and tourists. 
Share your reaction!