[dot_recommends]
The last 10 days have only been about coming to terms with the currency demonetisation. And just like every cloud has a silver lining, mine has been about discovering the RBI Museum. Most Mumbaikars, are still pretty clueless about the Museum which houses itself on the ground floor of the RBI premises in Fort area, South Mumbai. Started in 1998, the RBI Monetary Museum is divided into 6 sections and can leave you spellbound with the 1000-year old story of world economy. Here's a virtual tour that I hope will inspire you to make a visit !
Quick Facts

Timings: Monday – Fri, 10:00 – 17:00 | Saturday 10:00-13:00 | Sundays Closed

You'd need at least : 2-3 hours

Great for : Children & Adults

Highlight: There are interactive kiosks that take you on a virtual tour and run you through quizzes regarding objects inside the museum.

Extra Info : No photography, or bags allowed in the Museum. Lockers are provided for safe-storage.
Section 1: The Concept of Money
It starts with understanding the idea behind money and exchange of goods – we all know from our school days that Barter was the first mode of exchange. This section shows you all the little items that were used for barter : cowry shells, neolithic stone, knives, beads, bullets, axes and bracelet money (from Africa & Southeast Asia) and silver bars.
As we move to see coins – we see punch marked ones, square ones, triangular, rectangular, hexagonal, pentagonal and of course, circular ones.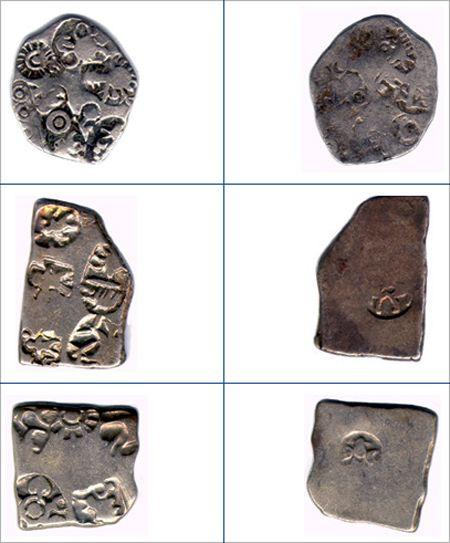 Coins were made of different metals and alloys such as Gold, Silver, Copper, Lead, Nickel, Electrum (Gold & Silver), Billion (Copper & Silver), Alu-Mag (Nickel & Brass)
Coins were called by popular names such as : anna, cash, dhinglo, dokdo, doudou, dub, escudo, fanam, faruqi, karshapara, kas, kon, mohur, naya paisa, pagoda, panam, pice, pie, rupia, suvarna, tanga, and tanka.
Panam coins for instance were tiny gold coins of 0.22 cms diameter and were used all over India around the 11th C. Predominant in SouthIndia, these were also called "Pottu Kaasu" due to their size (Pottu = bindi; Kaasu = money in Tamil). These coins are supposedly still used in some parts of India during funerals or marriages. Special counting trays were used to count these.
Along with the coins, you'd find on display,  counting trays and seeds used to measure the weight of the coins.
Section 2: Indian Coinage
This is the most addictive section and one that can take up a lot of time. This section displays more than 1000 years of India's coin-history. Starting with the coins issued in 1st century by the Kuras of Kolhapur to Kushans (who issued the first gold coins), and Guptas (who issued loads of Gold coins in 4th-6th century); to the ones issued by early Medieval kingdoms of Cholas and Pandyas, the section has it all. There are coins from the Delhi Sultanate period, Lodi period, coins issued by Tughlaq, and other provincial Sultanates (Bengal, Gujarat, Malwa, Madurai) from the 15-16th century.
Coins to Note:
The Apollodotus I (2nd century BC) is a copper coin. These coins were inscribed with two different languages on either side — Greek and Brahmi. These were among the first inscribed dynastic coins. Sanskrit or Pali were also languages that were used.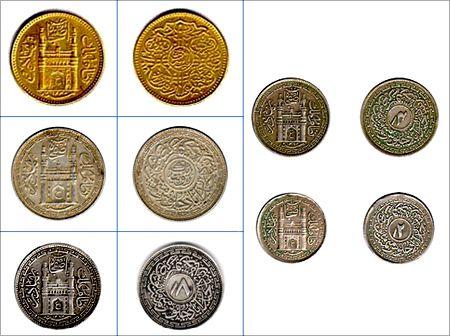 The Kushanas were the first to issue gold coins in substantial numbers in India. They were also called Vasudevas. Many of them were bilingual. Indian, Iranian and Hellenistic deities were represented on Kushana coins. The Gupta Coins borrowed from the Kushana tradition of using a deity on one side, and the King on the other. Almost all the coins issued by the Guptas, who followed the Kushanas, were in gold.
The reforms in Indian coinage is said to have been brought about by Sher Shah Suri during 1538-45. He standardised the silver coin by a weight standard of about one "tola" or 11.6gms. Today, this coin is known as the Rupee. His copper coins were called "Paisa".
There are loads of coins – from Mughals, to Marathas, Sikh Coins and there's an entire section on Indo-European coinage. Indo European coins are interesting to see – there's anna, rupee, 1/3rd rupee.  The Post-Uprising coinage was characterised by Mughal ruler portraits on one side, and Britain's rulers on the other.
We move on to British India coinage, Republic of India coins and Commemorative Coins (100 years of aviation, Asian Games, etc)
There are information kiosks, and games that children can play to match the currency also. Pretty interactive, and educational.
Section 3 & 4 : From Coins to Paper
This section deals with the transition of coins to Bank Notes. It displays Promissory Notes, Cheques, Bills of Exchange, Hundies and Early Bank Notes.
Indian paper money, in its modern sense dates back to the late 18th century with the issues of private banks as well as semi-government banks (the Bank of Bengal, the Bank of Bombay and the Bank of Madras alluded to as the Presidency Banks); in this section you will find displays of notes and cheques issued during this period.
Some interesting facts jump out at you. Like the one about half notes (picture above). In those days, people would send money from one place to another by post. To prevent theft, they would cut the notes in half, and send each separately. The recipient would paste the two halves together and tender it for payment at the treasury office or bank.
Notes issued by the Bank Of Bengal (Unifaced, Commerce and Britannia series), Bank Of Bombay, British India notes with hand-made paper of denominations of 10,20, 50,100, 500 and 1000 have been displayed. There are notes from the Underprint series (1903-1911), small denomination notes of November 1917 of a rupee two annas eight, King portrait series, first notes issued by RBI in 1938, first notes issued after Independence to the current RBI notes.
The motifs appearing on Indian currency notes reflect the changing socio-cultural ethos and the world-view of the times: mercantilism, colonial consolidation, domineering imperialism, the grandeur of empire, to the symbols of National Independence followed up by allegories of progress and finally in the latest series, reminiscing Gandhian values.
Section 5: Know your currency
This is a section one must pay attention to as it talks about how currency is managed in India. There is also a lot of information on the design and features of the Mahatma Gandhi series.
Check out my Pinterest Gallery on the History of the 100-Rupee note.
Section 6: RBI & You
I think all schools must and must take children to the Museum for this section in specific. Apart from the portraits of different governors, this section focuses on the role of the central bank, its functions and impact on the life of common man.
——-
If you read this post till the end, thank you! I hope that at some point, you will consider visiting this wonderful Museum.
If you've visited this Museum, please share your experience!
Spread the word, share information!
Picture Courtesy :
RBI Museum, Pinterest Galleries, Forbes Money.