The foundations of the St. Paul Church were laid in (or around 1852) and the Church was consecrated in 1857. A wooden model of the Church was made before starting construction.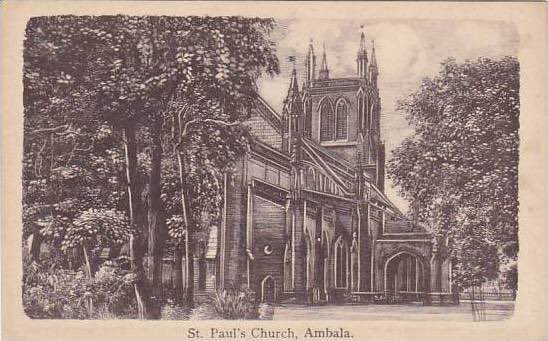 This was a garrison Church – meant for British soldiers & their families and had a seating capacity for almost 1500 persons – one of the largest churches in the region. The Church, designed in the decorative Gothic style had a bell which was made in Britain. The Church was originally affiliated to the Church of England but in the 1920s it was shifted to the Lahore Diocese.
On September 21 1965, during the India-Pakistan war, the Church was severely damaged following an air raid by the Pakistani Airforce. It was never renovated due to its proximity to certain military installations. Today, a portion of the parsonage is being used as church.
Take a look at a recent picture by Ramesh Lalwani
---
---