Has it ever occurred to you, that as a new-born, our first source of comfort or the first warm hug came from a Nurse? Artist Nilima Sheikh, in her 5-panel painting 'Salam Chechi' salutes the indispensable, unsung heroes of the medical field – the Nurses or 'Sisters' who have dedicated their lives to caring for others.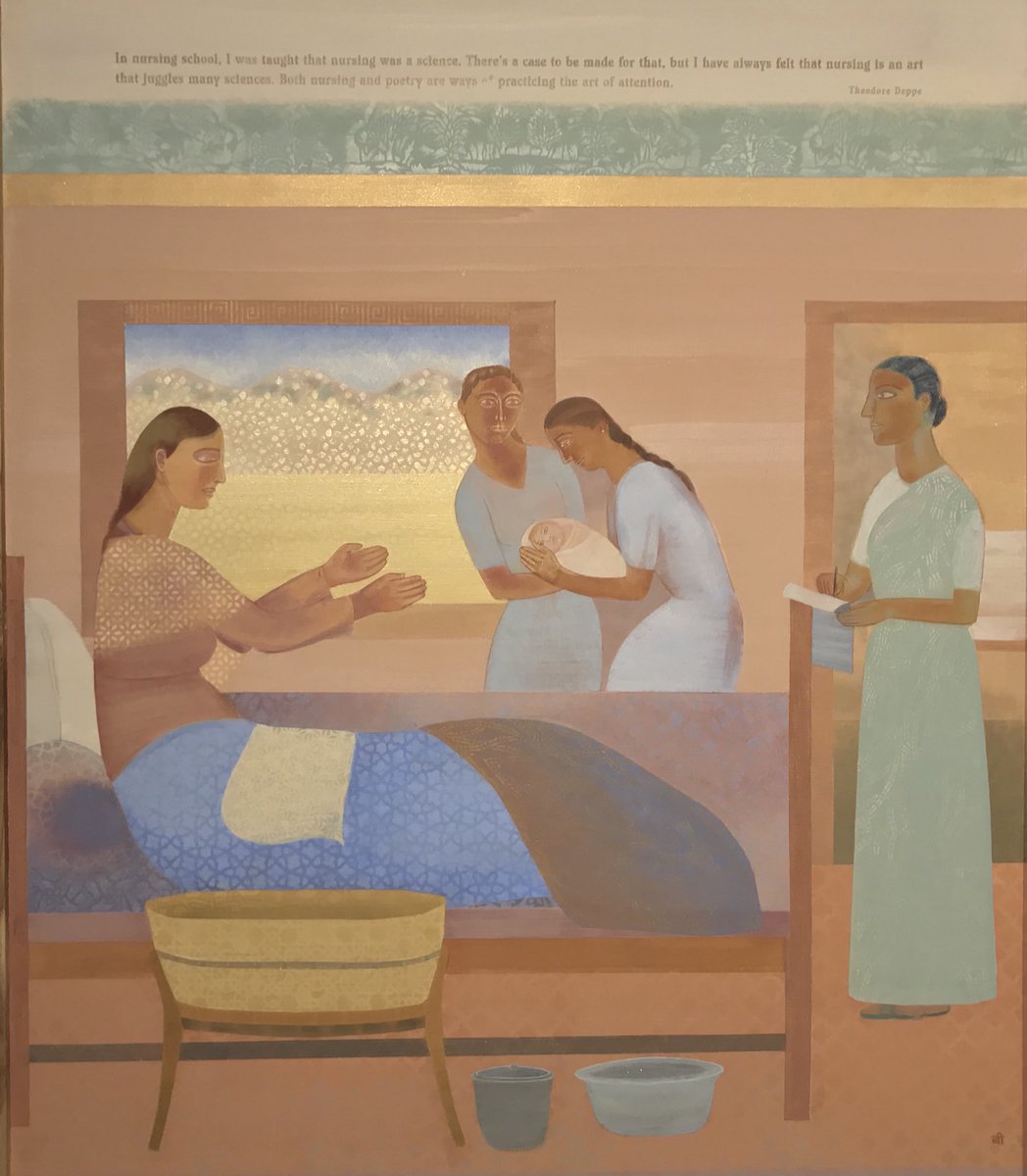 In her signature style, Nilima Sheikh drives our attention to the professional lives of Nurses from Kerala: addressing migration, exploitation and displacement – themes that recurring in her artworks. Her thought-provoking paintings, are often interspersed with quotes and poetry, and reflect her deep research into intense subjects such as Partition, and Kashmir. Salam Chechi is a spectacular addition to this ouvre.
Nilima Sheikh's background as a historian is evident in her artistic approach. She references the plight of Nurses caught in a civil-war affected Libya; addresses the meagre salary of nurses in India (who works 65 hours a week for 3000/- rupees?!) and offers glimpses into the painstaking nature of work that they take up. Sheikh quotes a newspaper report "over the last decade, the Nurses Welfare Association of India in Delhi has worked on over 5,000 cases of nurses struggling to get their certificates back from their employers."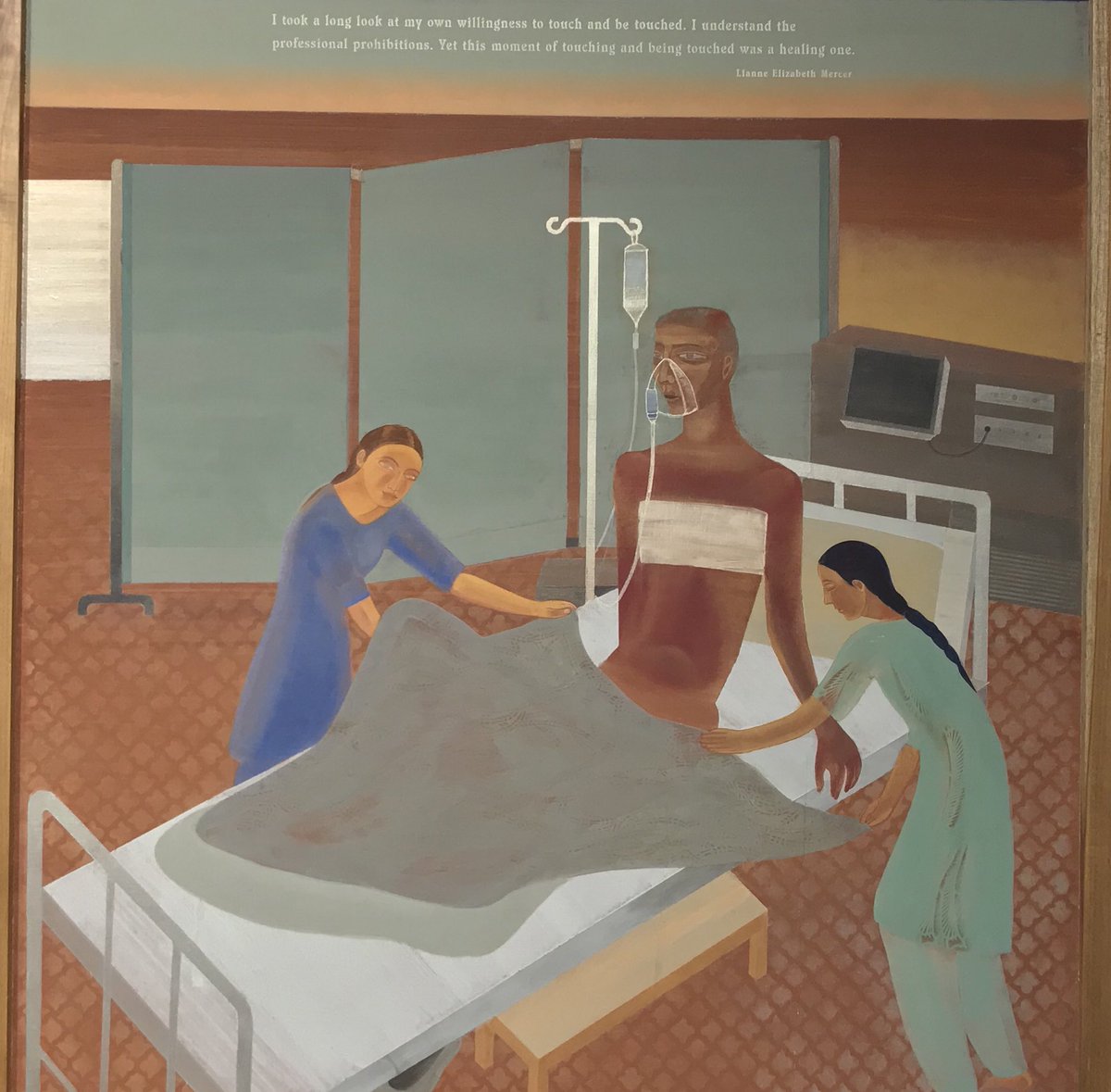 Did you know, India is one of the few countries where nurses, even after working for 20 years are not legally allowed to prescribe simple pain-killers or injections without the presence of a doctor! The underlined lack of dignity in the profession, and it's assumption as 'low status' work can be attributed to society's misplaced understanding of their work which requires exposure to bodily fluids and contamination.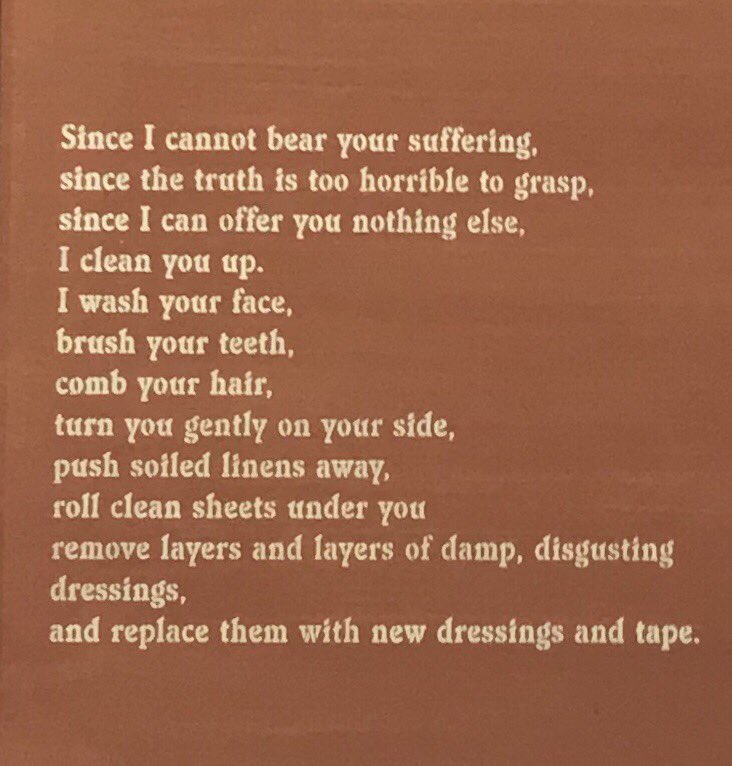 The series also borrows from personal experience as Nilima Sheikh admits in multiple press interviews – she was moved by the professionalism and humanitarian approach of the nurses caring for her ageing parents and it prompted her to create this series.
For each of us who has ever been to a hospital – the memory of a Nurse is hardly different from Sheikh's images. Looking at these paintings, you realize how apt the title is : Chechi, malayalam for 'Nurse / Sister' is also a tribute to womanhood – for compassion comes naturally to them.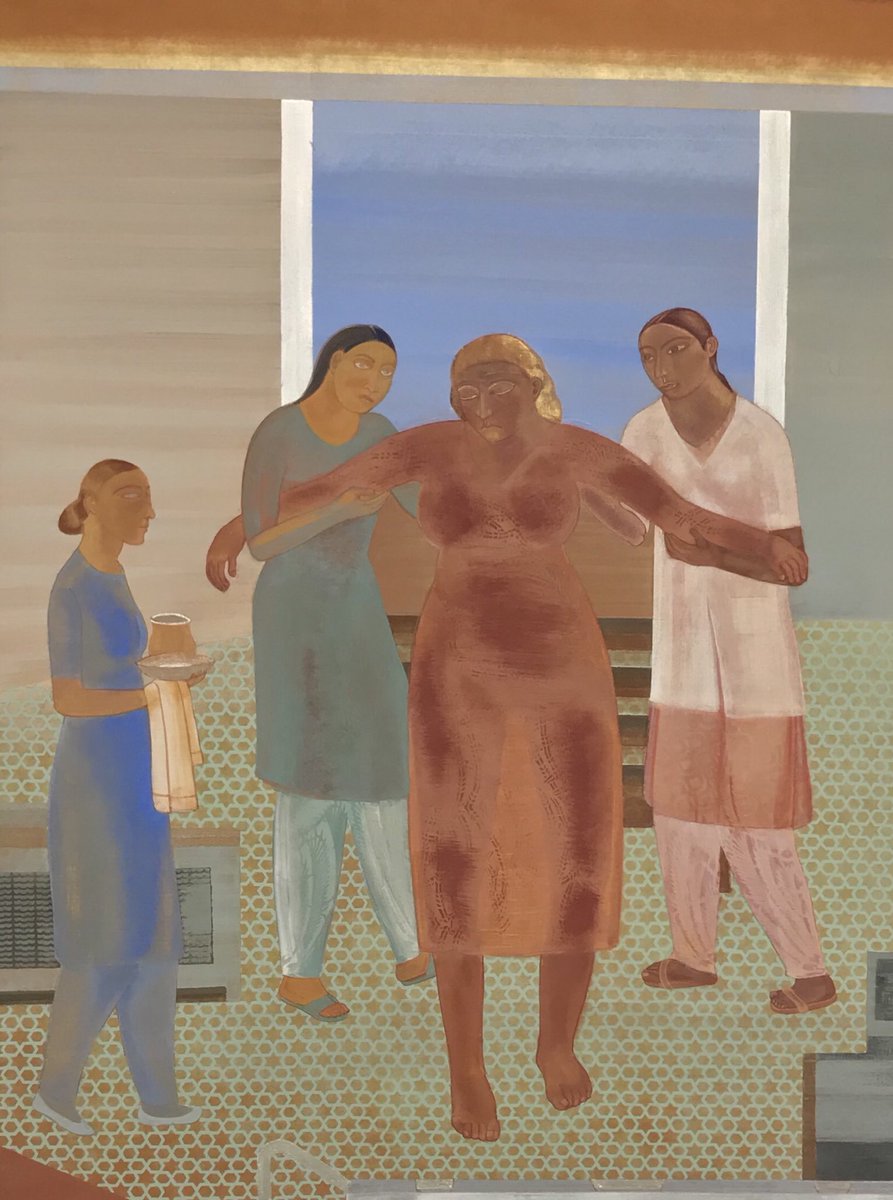 Nurses are the backbone of hospitals, yet the facilities extended to them are less than ideal. It is probably this reason why India today, faces an acute nursing-shortage. The large scale migration of Nurses to the the Middle-east and other countries (for better pay and working conditions), leaves developing countries like India in a worrying situation, especially at a time when the world is grappling with a pandemic.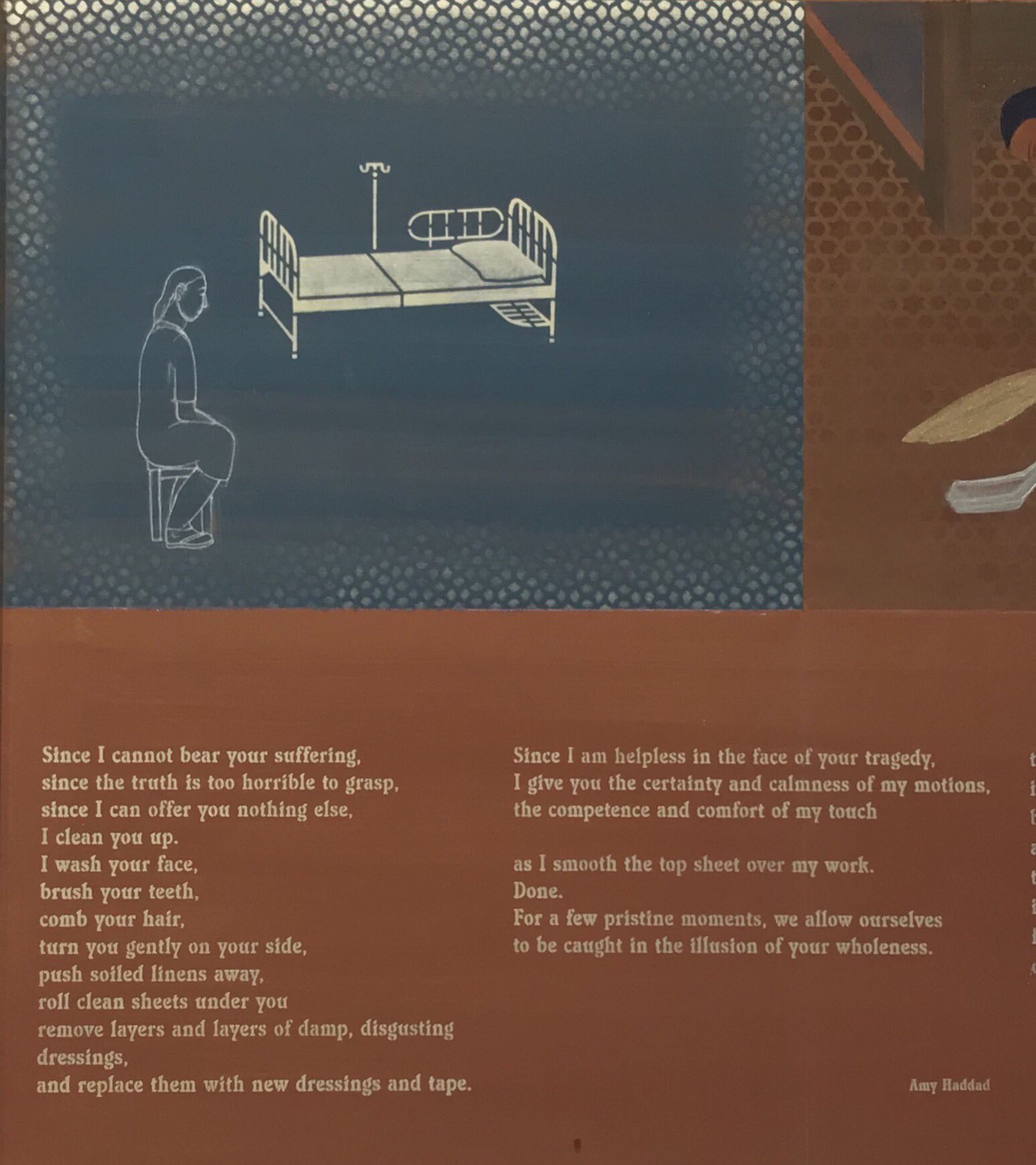 In this work, Nilima Sheikh gently nudges you to reflect upon all those times you've seen the Nurse, interacted with her, yet never acknowledged her support.
On May 12, International Nurses Day, take a moment to express your gratitude for the ones who do the impossible! 'Salam Chechi' !