On winning the first Anglo Sikh War, Sir Henry Harting ordered all the guns taken from the Sikhs to be sent to Calcutta & gave directions to the Dy. Governor to receive them with due honour & ceremony. Grand preparations were made & triumphal arches were also erected with the names Aliwal, Moodkee, Sobraon & Ferozeshur on the four sides.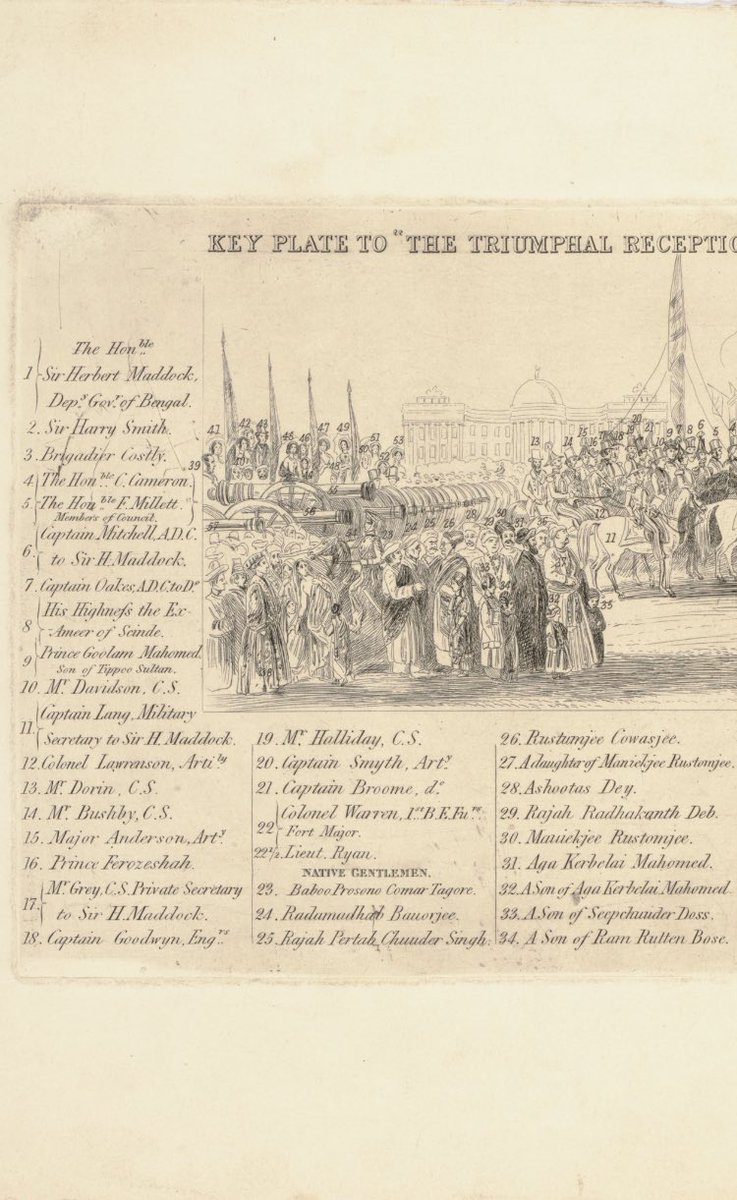 You can see that the fields of the Esplanade are crowded with natives & at one extremity of it stand two hundred & fifty two Sikh guns. Elephants & Camels are crowding in.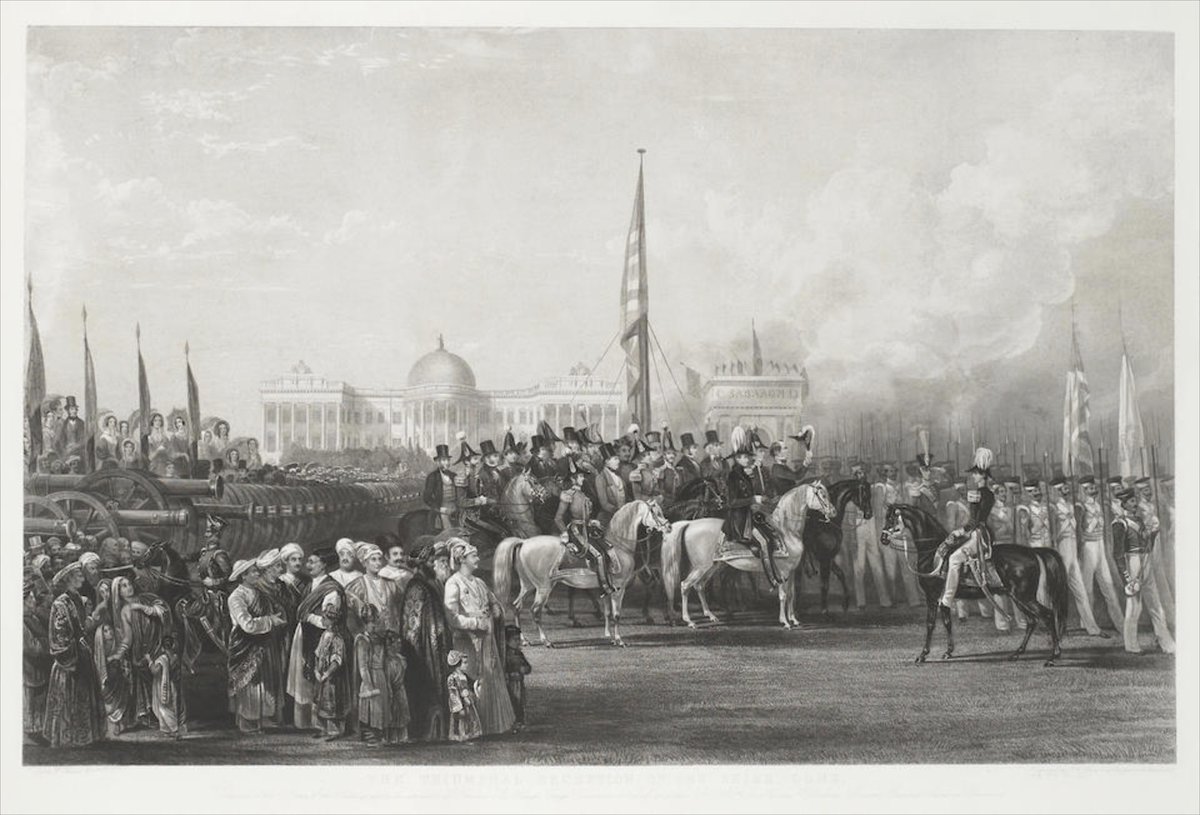 In front of the Government House, the Dy. Governor with Sir Harry Smith, the hero of Aliwal on his right, the Several Members of Council & other officials assembled on horse back. The guns were arranged in a line.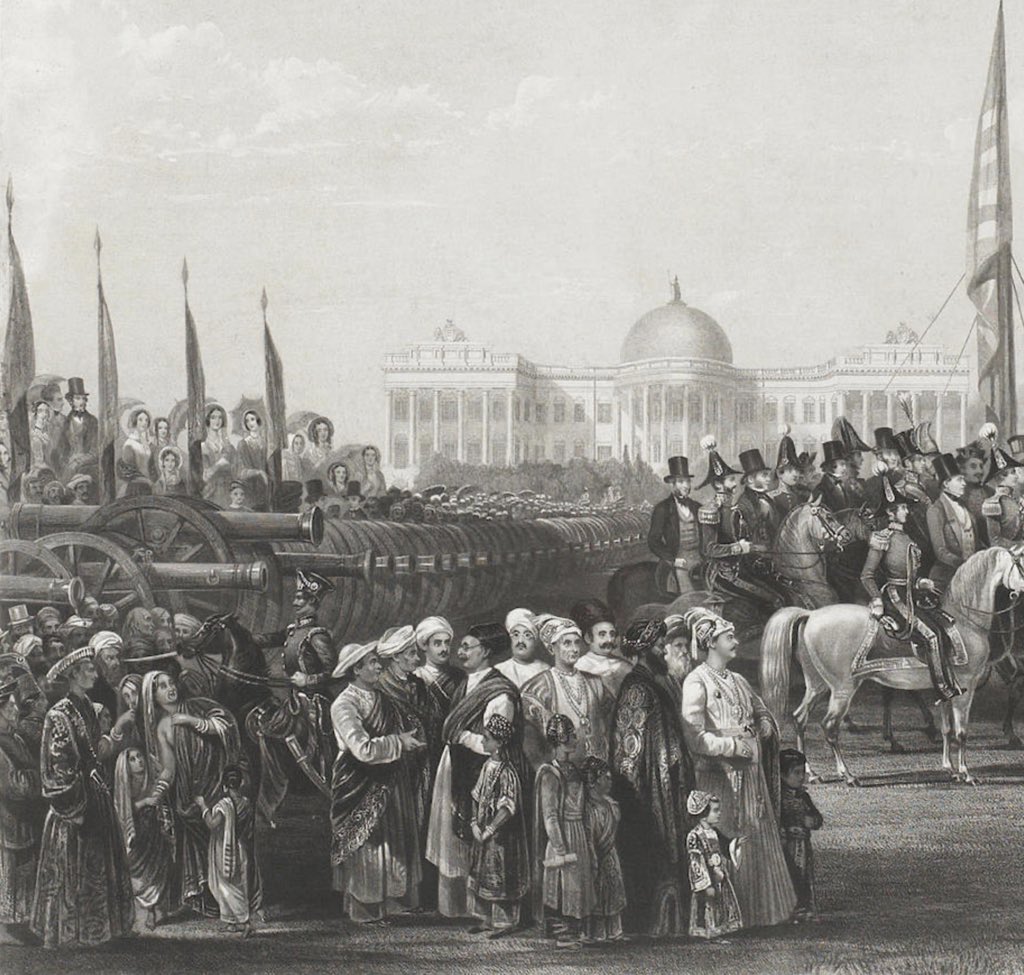 [bg_collapse view="link-inline" color="#ffb500″ expand_text="Notes and References" collapse_text="Hide" ]
Pic 1 :
@brownlibrary
Pic 2 :
@bonhams1793
Indian Portrait 3 by Anil Relia
The Life of the Right Rev. Daniel Wilson (1861). [/bg_collapse]
Originally tweeted by Hemant (@hemantsarin) on October 4, 2021.