Aren't we all grateful for the good friends in our lives? We came across some inspiring examples of friendship in art. Take a look :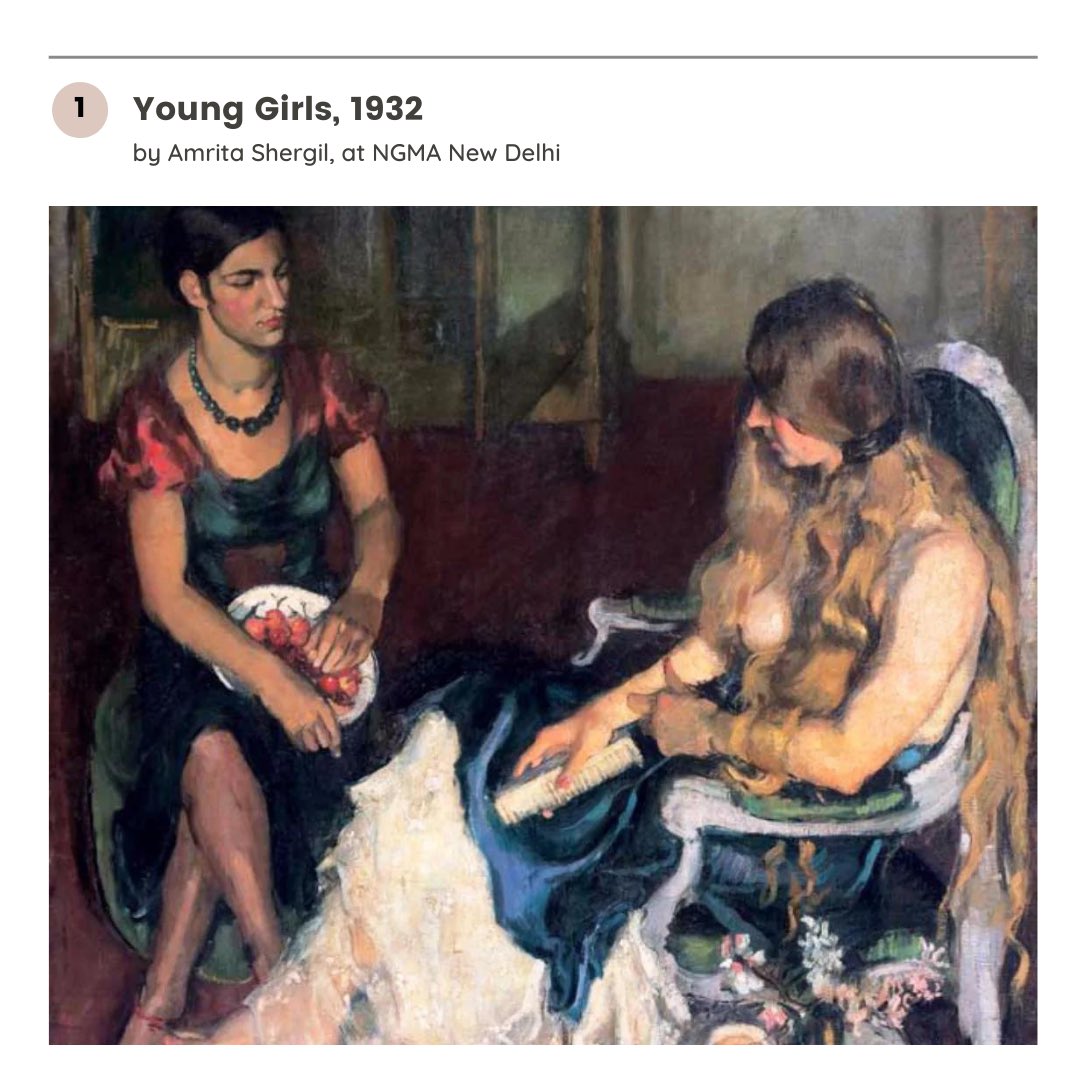 'Young Girls' (1932) is an iconic work by Amrita Shergil that shows us two friends casually hanging out. Amrita was only 19 when she won a Gold Medal from the Grand Salon (Paris) for this work. The painting reminds us of the comfort level we share with a best friend – not to mention, how we can bare our souls in front of them.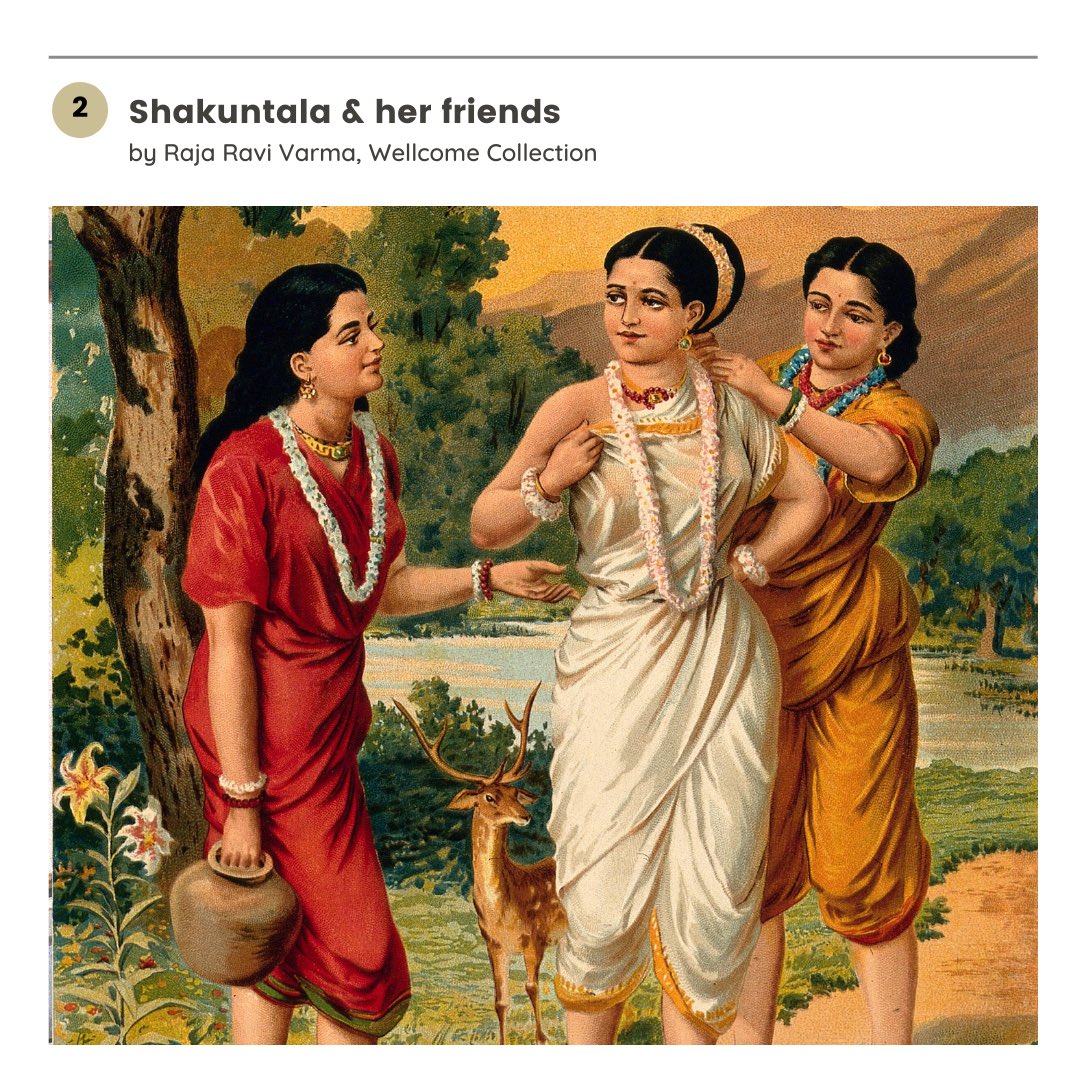 Shakuntala and her Friends : Anasuya & Priyamvada, are the friends who constantly look out for Shakuntala, trying to save their friend from a curse & later a heartbreak. If not for them, the King Dushyant would have forgotten all about Shakuntala and their love! In this layered drama, penned by Kalidasa Dushyant & Shakuntala's love story may be the focus, but in these side notes too, there are moments to cherish.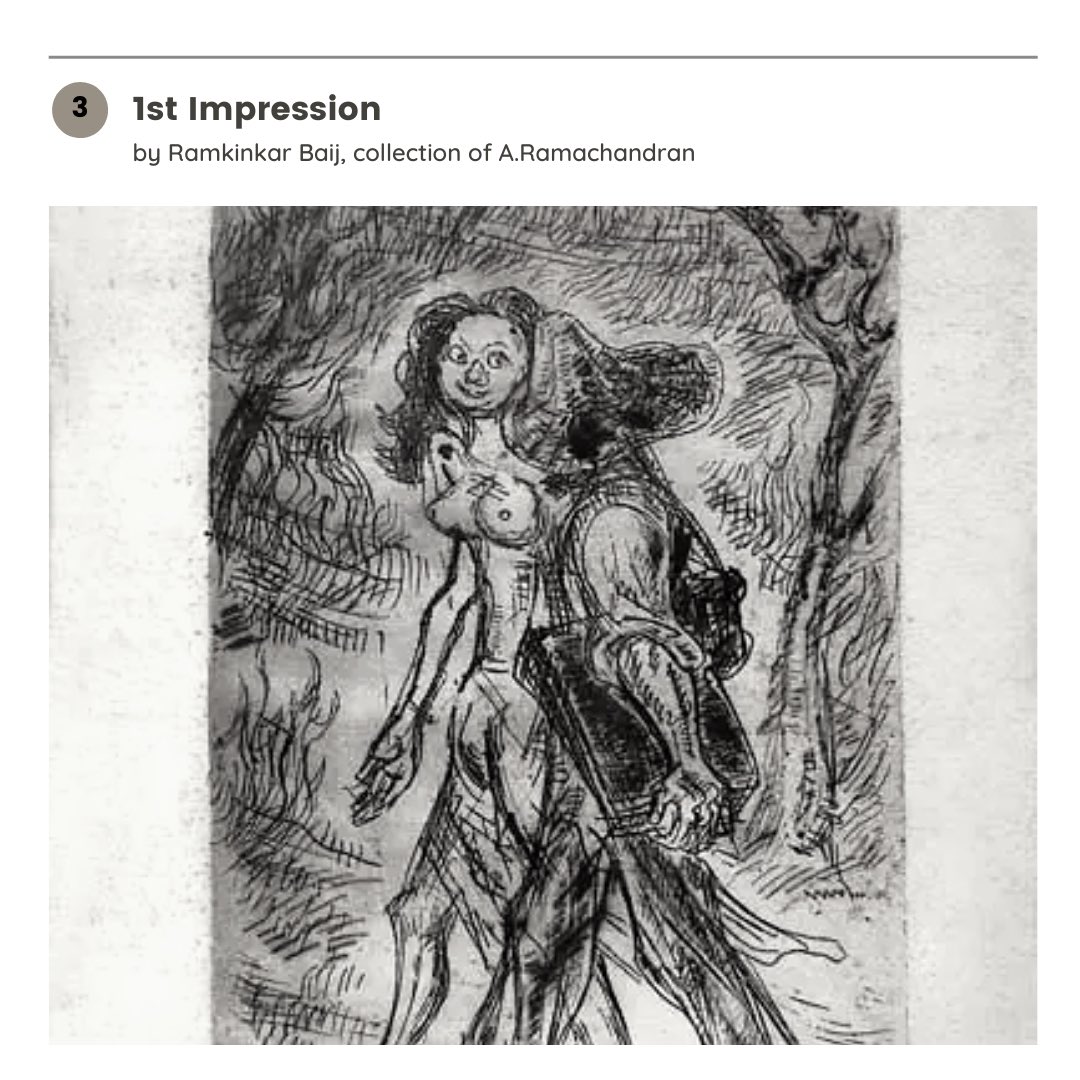 Ramkinkar Baij & Binodini's friendship has often been sensationalised – but here's a picture that celebrates endless companionship & conversations. While Ramkinkar Baij came from a rural background, Binodini came from a princely family. She was his student, as well as his muse – appearing in his works quite often.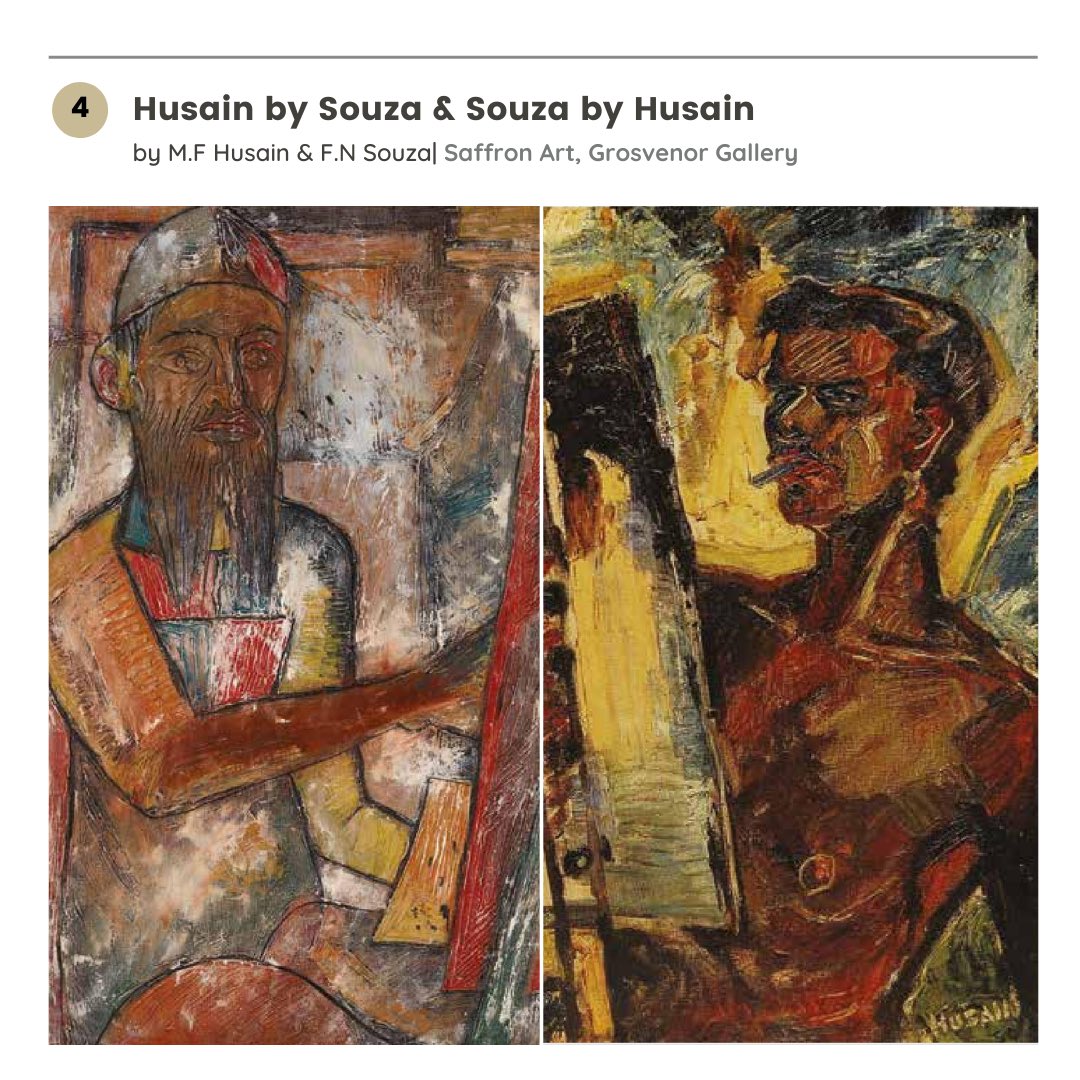 M.F Husain & F.N Souza are both regarded as icons of the Progressive Artists Group. In some of his letters to friends of the Group, Souza referred to Husain as his "best friend". They travelled together, shared inspirations and supported each other during their time in Bombay. This friendship is an example of friends growing together in a seemingly competitive field. But in case you're wondering, it was Souza who first painted Husain's portrait in 1948; this gesture was reciprocated by Husain with the painting on the right, made in 1950.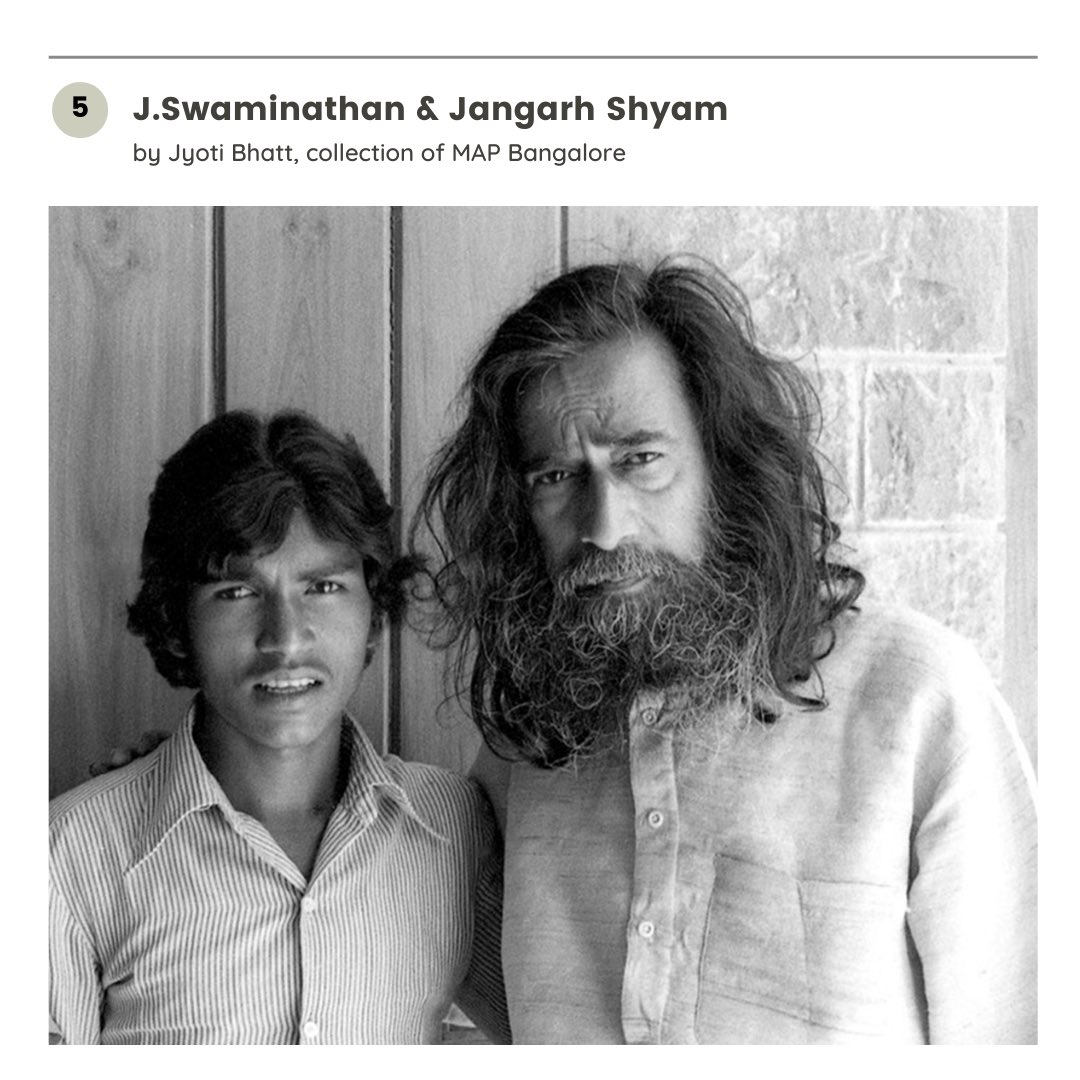 Jagdish Swaminathan & Jangarh Singh Shyam : One, a visionary tribal artist, the other – a leading modernist. Encouraged by Swaminathan, Jangarh Singh Shyam quit his job as a daily wage labourer to pursue a career in painting. He experimented with his creative ability and became known for reviving the tribal art form, Gond. Shyam's art inspired Swaminathan who's work later reflected indigenous art. The full story is here.
Do you know of similar stories of friendships in the art world? Tell us in the comments !
---
3 things that we dig from Museums :
---
That's all for this week 🙂 If you spotted something fascinating from a gallery, museum, archive or library, tell us about it! Whether it is a link, image, or story, we'd love to hear from you at [email protected]. Thanks for reading!