During 1790s when Sir Charles Malet was the British Resident to the Peshwa Court, there lived an artist- Gangaram Tambat- in Narayan Peth (Pune). As an artist & assistant to the Scottish painter James Wales, he played a crucial role in early studies of India. His paintings give us a glimpse of Western India, at a pivotal moment in history.
The 18th century witnessed a rise in studies about India. Through paintings, essays and scholarly studies, the British sought to document Indian architecture, sites, archaeological findings and other details. This pursuit of knowledge of India's classical past was vital for British imperial expansion and led to the establishment of The Asiatic Society of Bengal in Calcutta. Company officials such as Charles Malet contributed to the Society's journals quite enthusiastically and frequently hired artists to create artworks for their 'collections'. At this time, native Indians – like Gangaram Tambat, played an important role in the production, translation, & illustration of this knowledge.
"Every accumulation of knowledge, and especially such as is obtained by social communication with people over whom we exercise a dominion founded on the right of conquest, is useful to the state."

Warren Hastings, in the Preface of the first translation of the Gita by Charles Wilkins (1785) (source)
During this time, the Maratha empire under the Peshwas had emerged as one of the most important kingdoms. Malet, invited the Scottish painter James Wales (who was in Bombay at the time), and hired Gangaram Tambat (a local painter) to document their environs – the Peshwa court, landscape, flora-fauna, people and their mannerisms. Their big project though, was "Indian Antiquities".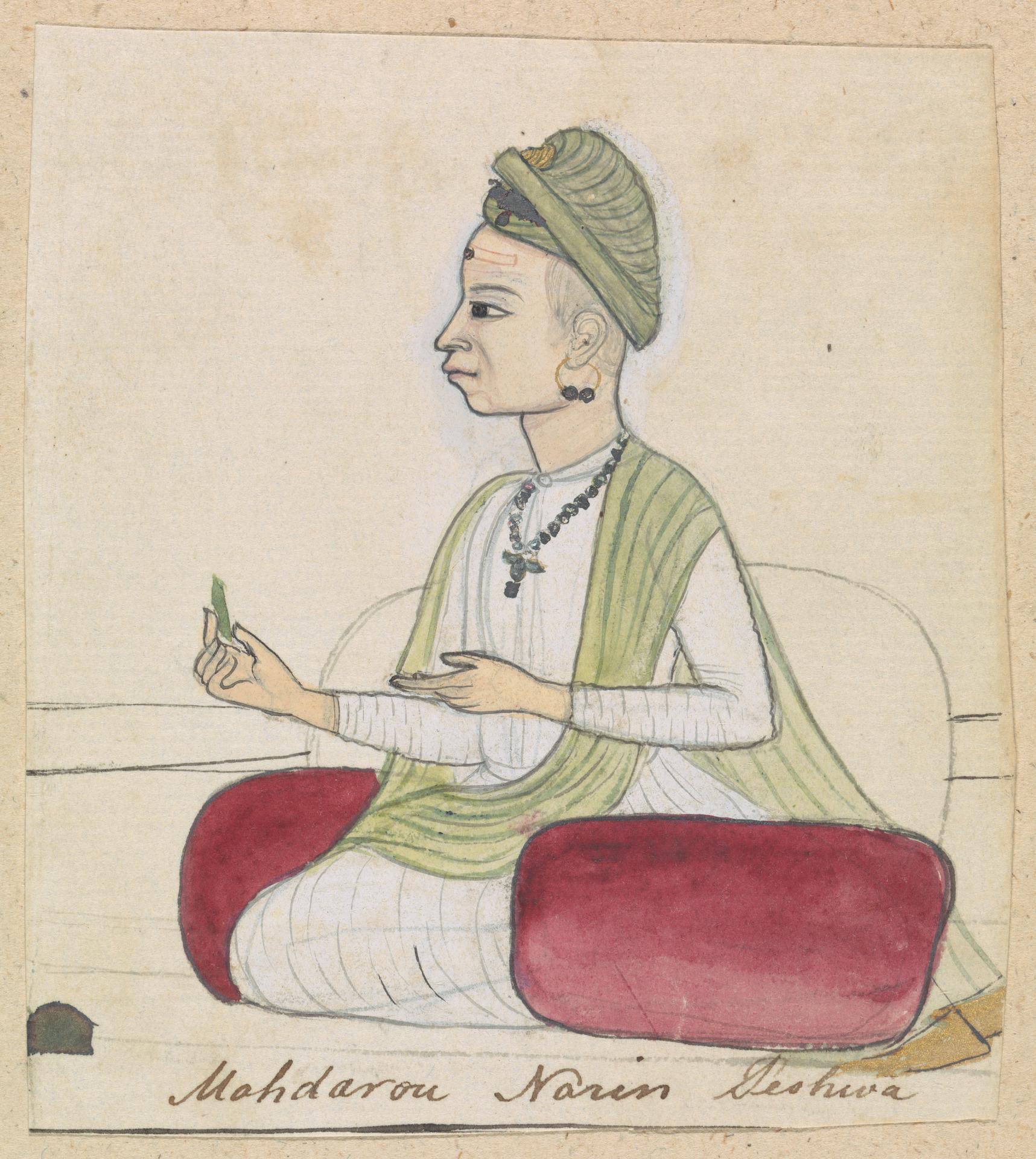 Gangaram Tambat's paintings of "Indian Antiquities"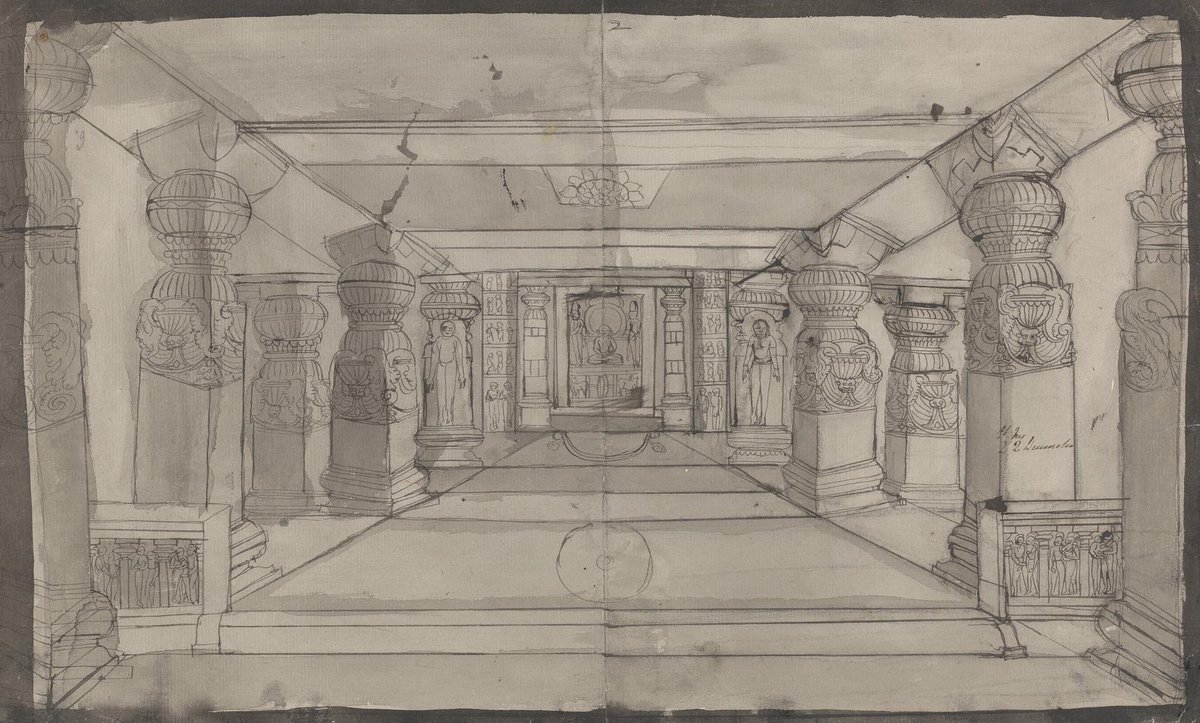 Malet commissioned Gangaram the illustrations for his essay (published in the Asiatic Society's journal, 1801). He later wrote to then Governor General of India (Sir John Shore) – "A native named Gangaram has made this work. I had sent him for this to Ellora."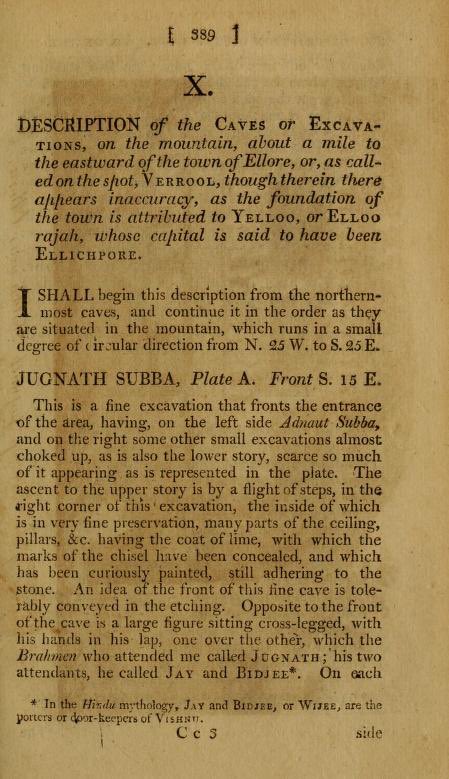 The second time Gangaram Tambat travelled to Ellora was to document the caves for James Wales' book 'Indian Antiquities'.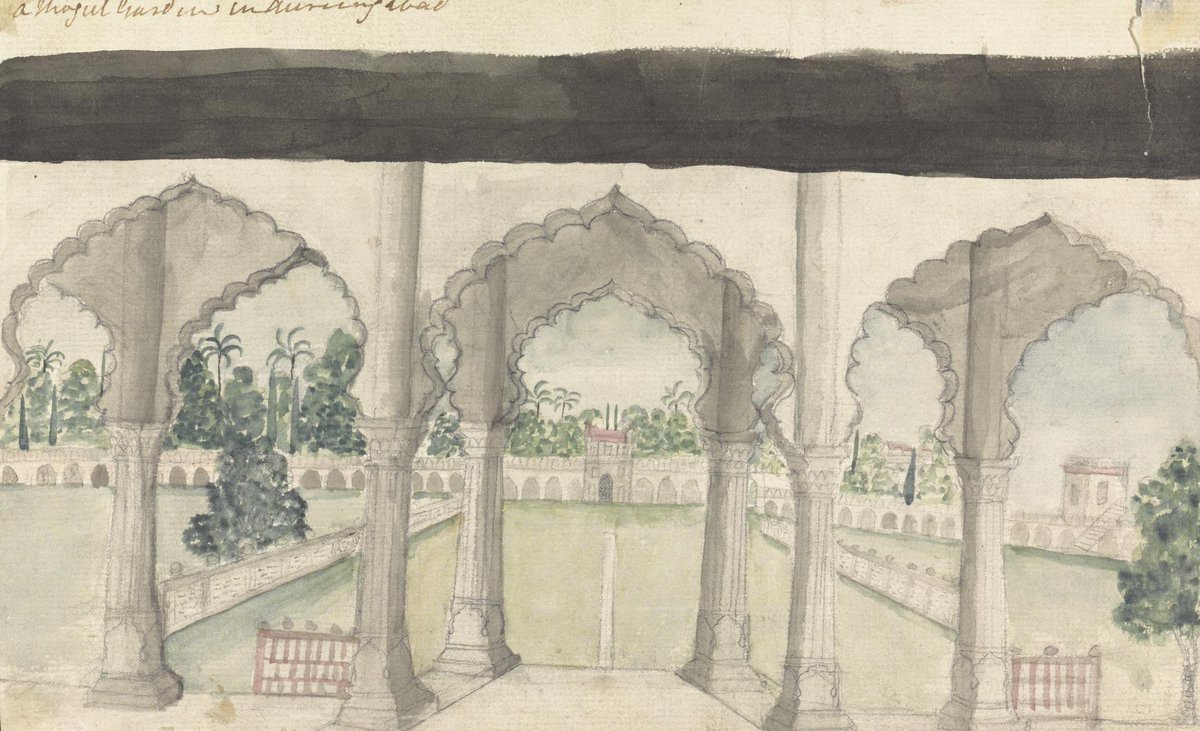 Gangaram combined his existing knowledge of painting (local style) with European techniques that he learnt from Malet & Wales to produce a body of work that became vital for scholarly research on Indian architecture.
"Based off Tambat's preliminary sketches, Daniells' paintings of the cave temples at Ellora make great use of linear perspective and light watercolors, a radically different approach from his other works"

– Curator of the exhibition, 'Adapting the Eye' 2011, Holly Shaffer (YCBA, which holds Tambat's works)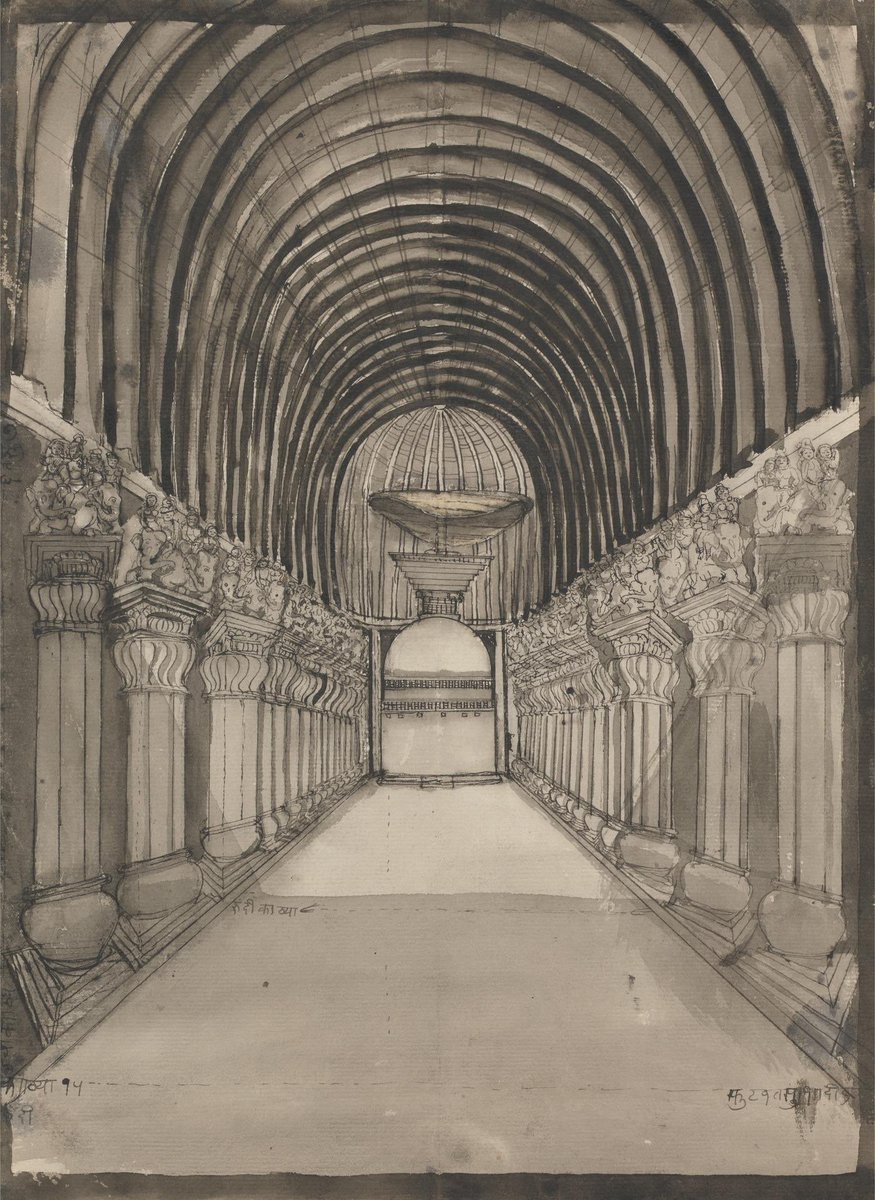 The range of subjects painted by Gangaram include portraits of Sawai Madhavrao Peshwe, Mahadji Shinde, hunting scenes, armies, natives of the city, rivers and plateaus among others.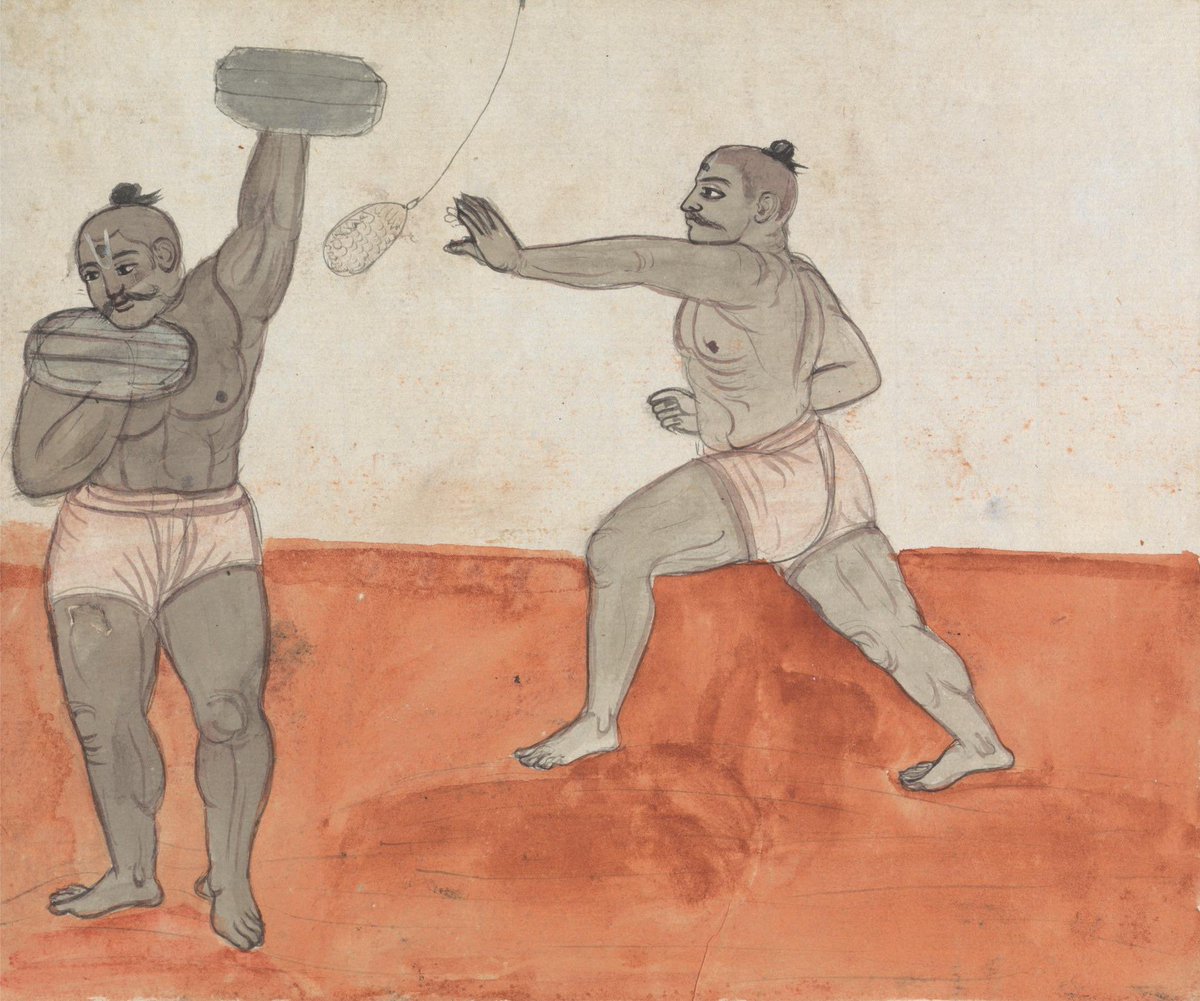 Some paintings showcase animals from Peshwa menagerie like elephants, horses, tiger, lion, rhino, camel, catfish etc. Clearly, the menagerie had several rare species of animals from different regions around the world (but we'll save that story for another time)!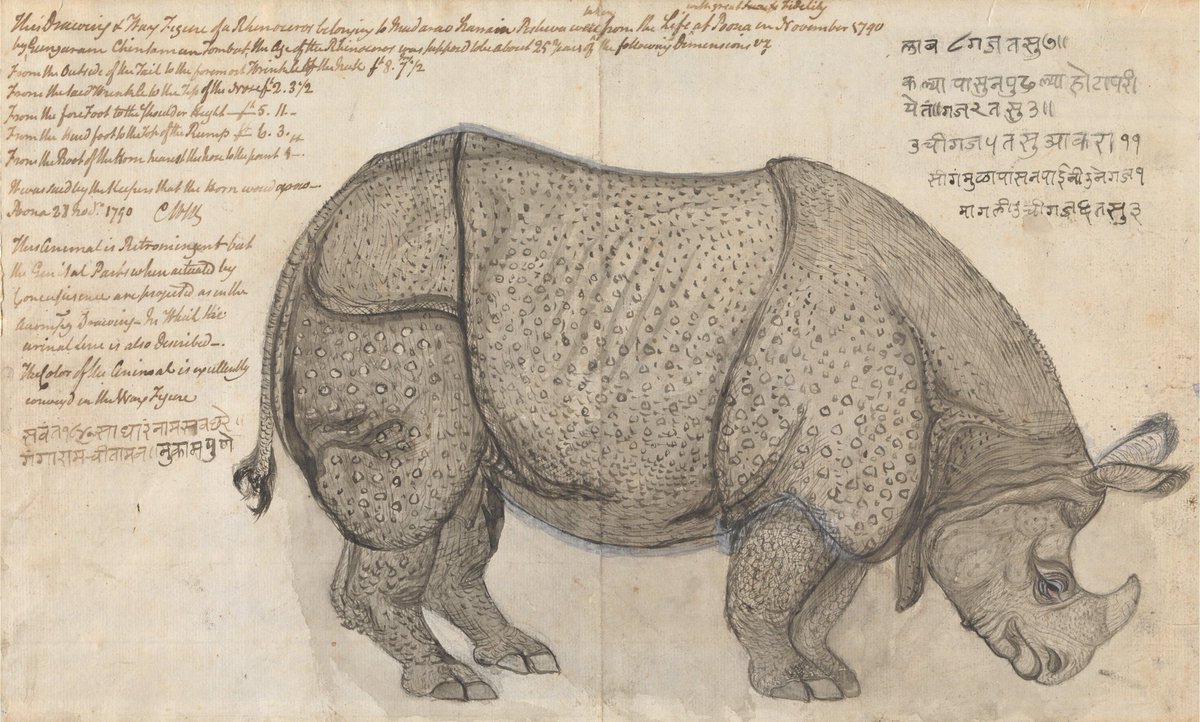 Gangaram's dated paintings with his name inscribed on them help identify his paintings. However, little information is available about his life after Malet's return to his England.
---
You can explore more of Gangaram Tambat's works on THL Open Access website.
---