Applications are invited for eligible Indian citizens for filling up ONE vacancy of a Curator,  on contract basis in Rashtrapati Bhavan Museum. Initial appointment is for a period of 3 years, and may be extended upon performance.
Renumeration : 75,000 – 1,00,000 INR depending on the qualifications and experience of the candidate. The selected candidate will also be entitled to rent-free, furnished accommodation.
Maximum age limit: 45 years
Online Applications begin : 01 Feb 2017
Last Date for Applications : 15 Feb 2017
Documents to be uploaded include self-attested copies of experience-letters, qualification, age-proof [Class 10-matriculation or equivalent examination].
Job Profile:
Develop programming strategy
Oversee all aspects of every program. This includes logistics, budgets, collaboration, communication, etc.
Liaising with all other cultural institutions, museums, organizations, artists, etc. and developing a working relationship with historians, academicians, scholars, writers, etc.
Working collaboratively with all other departments in the Museum
Handle media
Desired Skills
excellent interpersonal and visitor management skills
organisational skills and ability to handle multiple projects at a time
Dynamic, passionate with strong leadership skills and must be able to work with flexible timings.
Candidate must be well-networked in the field of art and culture which can be leveraged and mobilised for events / programs
Qualification and Experience
Post-graduate degree in arts, arts management, architecture, cultural studies, museum or spatial design, conservation, and other related fields
Proven experience in working on curatorial and design aspects OR management of exhibitions/museums/art-galleries/ art biennials/art institutions, etc.
Experience of Publishing / Editing / authorship of art-publications
5-years experience in a leadership position in the arts
Fluent in English/Hindi
Proficient in Microsoft Word, Excel, Powerpoint, and use of Social Media
Experience in other countries / exposure to cultural institutions abroad would be preferred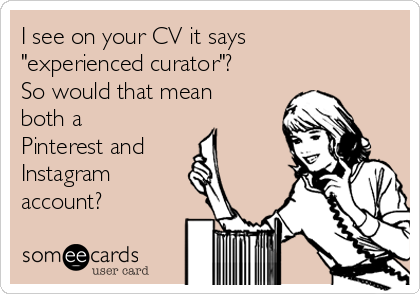 Selection will be based on an interview. A print of the online application has to be submitted during the interview.
Should you face any problems in applying online, please contact: 011-23015321 Extn: 4474 on working days between 9:30 am – 5:30 pm.
More Details here: Online Application