If you are not already a culture buff, the Bihar Museum Biennale opening on March 22, promises a stunning exploration of India's diverse cultural heritage. The week-long (and first of its kind) Biennale has been curated by art historian Dr. Alka Pande with a vision to highlight the significance of a museum-culture in India.
The term 'Biennale' borrows from the first art biennale staged in Venice in 1895 (Biennale di Venezia). Today art biennales are held all across the world and serve as a 'must-have' on the cultural menu of a country (or state). Just like the 'Great Exhibition of 1851' or similar expositions of the 19th century, biennales are a platform for artists, galleries, and cultural groups. Participation in an international biennale (like India at Venice) is a big deal for a country / state /city – and highlights the "soft power" of culture. However, a biennale dedicated to museums is hard to come by, and that is something we have to thank Dr. Alka Pande and the Bihar government officials for.
For each time that you have wondered "why does India not promote its culture better" or said things like "India mein toh yeh ho hee nahi sakta" while admiring museums abroad – allow the Bihar Museum Biennale to give you a renewed glimpse into Indian museums!
Here's why you should attend the Bihar Biennale:
If you ask us, a Biennale would translate to an adrenaline-addled experience in a pre-covid world; these events that are crucial to evoke a sense of community usually attract thousands of visitors over weeks / months. In keeping with the times, the Bihar Biennale will largely be an online event.
Zoom-fatigue is common, and we understand that – but here's what : if there's one thing you can attend this month, let it be the Bihar Biennale. Here are 3 reasons why:
3. Art lovers, rejoice: Indian art through the collections of 13 museums!
Some of our favourite museums from India are participating in the Biennale. These include : the CSMVS Mumbai, the City Palace Udaipur, the IGRMS Bhopal, Virasat-e-Khalsa, NGMA Delhi, Museo Camera, Museum of Goa, Sarmaya India and the Piramal Museum! We also can't wait to explore the collections of the Kanha Museum of Life and Art, the Assam State Museum, the newly opened MAP Bangalore and finally, the Bihar Museum! All these museums have varied collections and through their virtual tours, you can discover the stories that make India.
As a bonus: also check out virtual tours by National Museum of Interventions, Mexico; The Castle Museum in Pszczyna , Poland, the National Museum of Colombia, and The Liberation War Museum, Bangladesh
2. A Literal Delight : masterclasses for those interested in writing about Indian art, culture, cinema and history!
For all those who are seeking inspiration to write (and hoping to publish one day), look no further! The Bihar Biennale has some wonderful Masterclasses lined up, led by some of our favourite writers. Our top picks:
Poet, art critic and fiction writer Prayag Shukla will conduct a masterclass on 'Writing on Art in Hindi'
A masterclass by film critic and writer Vinod Bhardwaj on 'Cinema and Writing on Cinema'
Ira Mukhoty will lead a masterclass on Biographies of Emperors, Empresses and Heroines
Manu S. Pillai will lead a masterclass on 'Writing on culture'
There are many more masterclasses on Dance, Storytelling, Language and Museums! Check them out here.
1. Rediscover Bihar!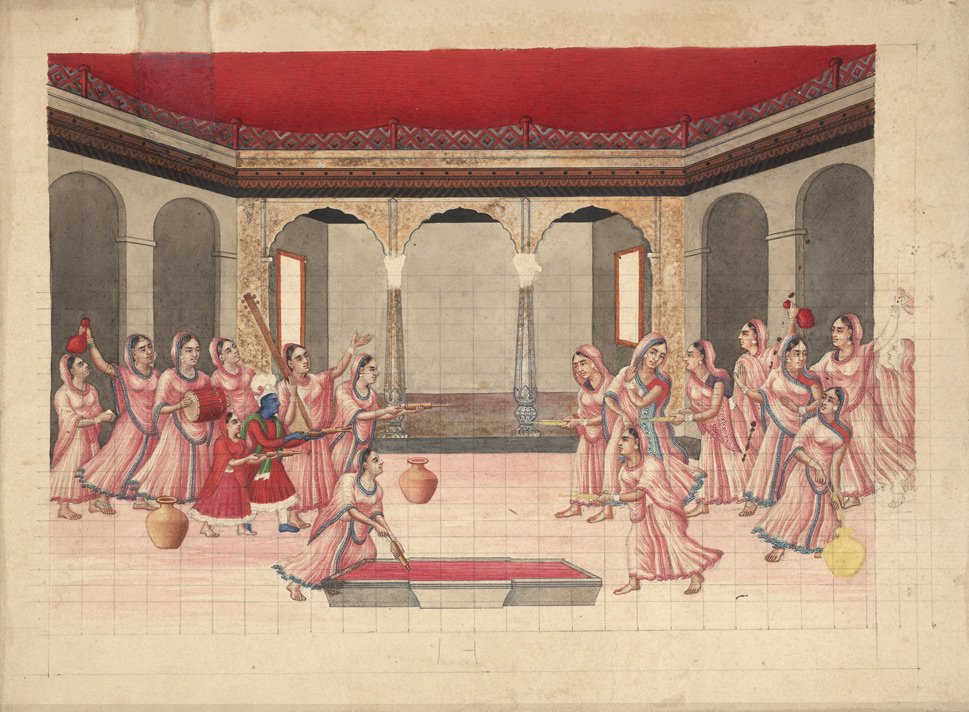 From being the seat of power to being a knowledge hub (think Nalanda University!); from being the birthplace of ideas and influences [spiritual philosophies like Buddhism and Jainism to art trends like the Patna Kalam] to colonial explorations, and Gandhi's Champaran Satyagraha, there are several layers that form Bihar's cultural and historical legacy. Today, as Bihar calls for a rediscovery of its heritage, what better opportunity than the Biennale?
It is no exaggeration to say that for centuries the history of India was but the history of Bihar 'writ large'

Dr. Rajendra Prasad (first President of India)
The Biennale, through collections of the Bihar Museum and its programming will share many of these stories. Make sure you've marked your calendar starting 22-28th March 2021 !
---
The Heritage Lab will be hosting short quizzes, glimpses and more on our Instagram & Telegram channels – so make sure you're tuned in!