John Gleich (b.1879) is considered to be one of the most important German orientalist painters. Born in East Prussia, Gleich was a merchant before he became a self-taught painter. After 1906, he committed himself to the world of art. In 1909-10, he undertook his first study trip through the Orient to India and Ceylon (Sri Lanka). His brightly coloured Indian landscapes feature Rajasthan (Udaipur, Alwar, Jaipur), Agra (Fatehpur Sikri), and temple cities of Madurai and Puri. On his return to Germany (Berlin), he continued to paint in his signature oriental style and published several essays on Indian architecture. Looking at his paintings featuring Indian streets, temples and other structures one can understand his interest in architectural aesthetics. However, his paintings also feature people – allowing viewers to understand the use of space, and a sense of scale.
Take a look at some of John Gleich's paintings from his travels in India:
On the banks of the Ganges
The Jagdish Temple, Udaipur
Inner Courtyard of the City Palace, Udaipur
Street Scene in Rajasthan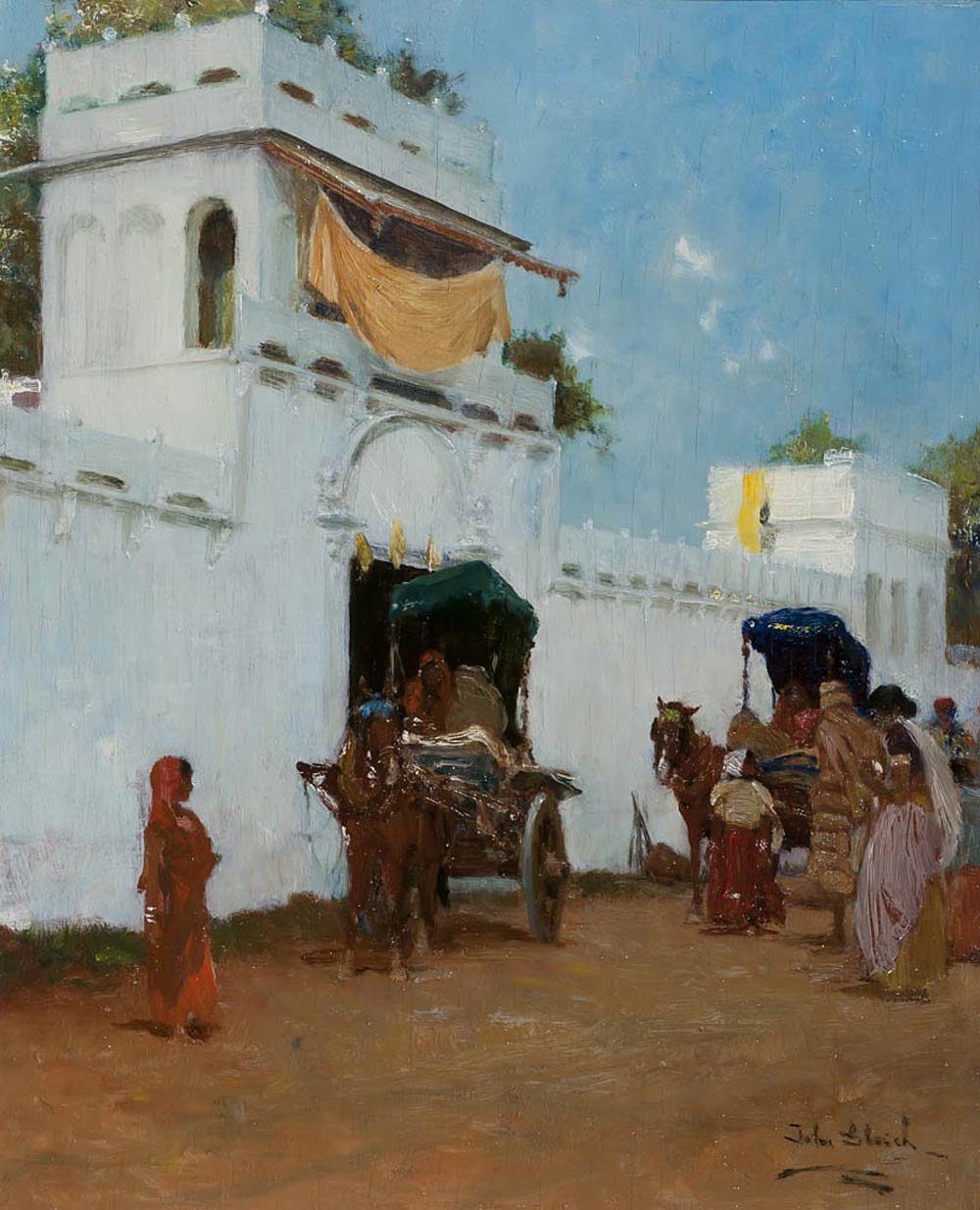 Street Scene in Madurai
Take a look at more paintings here:
John Gleich's paintings are mostly in the collections of German museums and those in Barcelona.